Diablo 2 Resurrected Bosses Guide, list of all bosses and which ones we consider best for farming runes and items. You can find the location and quest if needed for each boss. You can also find information on their weaknesses and what Weapons and Armor have a high chance of dropping by Clicking/Taping the images below.
Best Bosses To Farm in D2 Resurrected
Diablo 2 best bosses to farm tier list will focus on super unique and final act bosses with high Monster Levels and an excellent chance to drop Rare Weapons, Armor, and even Runes.
S TIER

The Best Bosses To Farm Based on Monster Level & Item Drops in our Diablo 2 Tier List.

A TIER

Very Good Bosses, but not as worth as S-Tier Choices.

B TIER

Above Average choice and can be viable farming when you are under geared.

C TIER

An Average choice, middle of the pack neither good nor bad.
You can CLICK/TAP the classes to view their Weaknesses, Stats, and a complete list of their highest drop rate chance for weapons and armor.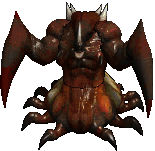 Duriel

Best Locations To Farm
Diablo 2 Resurrected All Bosses
List of All Bosses and their Stats such as Monster Level, Experience Gained, Health, and the Highest Rune Drop Chance. You can view even more information on drops and weaknesses by Clicking/Taping the images.

Bosses List