Diablo 2 Resurrected Glacial Trail Guide, list of bosses found in this area. You can find Black Hades and other weapons and armor in the Glacial Trail (Nightmare Difficulty).
Quickly navigate this Glacial Trail Guide using the links below.
What Weapons and Armor Drop in the Glacial Trail D2
You have a high chance to find a Aldur's Rhythm, Aldur's Stony Gaze, and other items in the Glacial Trail (Normal Difficulty).
Nightmare Difficulty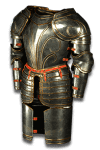 Black Hades

Location Drop Chance List