Diablo 2 Amazon Best Skills Tier List, ranking the strongest Skills. We detail each Amazon Skill Synergy, Lvl Requirement and what they do in game for Bow and Crossbow Skills, Javelin and Spear, Passive and Magic Skills.
Quickly navigate this Amazon Skills Guide using the links above.
Diablo 2 Amazon Skills Tier List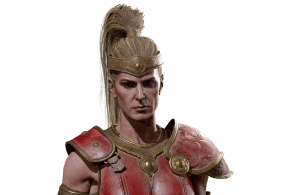 S TIER

The Best Amazon Skills you should always max (Level 20) depending on your class build in our Diablo 2 Tier List.

A TIER

Very Strong Skills, but not the primary skill, usually used as a Secondary or for Synergy Bonus Damage in most builds.

B TIER

Good choice and can be viable when used with the right Amazon Build.

C TIER

An Average choice, middle of the pack neither good nor bad. In most cases, only 1 Level is needed for these skills.

D TIER

Below Average, slightly on the weaker side of an average pick. Typically only required to reach further within the skill tree of a class.

E TIER

Weak choice and wouldn't recommend unless you enjoy the playstyle.

F TIER

Worst the lowest ranking options in this Diablo 2 Skills Tier List.

Cold Arrow

Lightning Bolt
Unranked
These Skills rankings are still to be determined within this Tier List.
Best Amazon Skills in Diablo 2
List of Best Skills To use with Amazon Class in Diablo 2. We explain Skills such as Inner Sight, Jab, Fire Arrow and what synergy they share when leveling them up.
List of Bow and Crossbow Skills for Amazon
Skills
Description

S Tier

Freezing Arrow

Magically enhances an arrow or bolt to freeze entire groups of monsters.

Active

Cold

A Tier

Guided Arrow

Enhances your arrows and bolt to track your target or seek one of its own.

Active

Physical

A Tier

Magic Arrow

Creates a Magical Arrow or Bolt that does extra damage.

Active

Magic

A Tier

Multiple Shot

Magically splits one arrow or bolt into many.

Active

Physical

A Tier

Strafe

Magically splits one arrow into several that target multiples nerby enemies.

Active

Physical

B Tier

Exploding Arrow

Enchants an arrow or bolt that explodes on contact, damaging all nearby enemies.

Active

Fire

B Tier

Immolation Arrow

Enhances arrows or bolts to cause sever Fire Damage and creates a pyre upon impact.

Active

Fire

C Tier

Fire Arrow

Magically enhances your arrows or bolt with fire.

Active

Fire

C Tier

Ice Arrow

Magically enhances your arrow or bolt to freeze your enemies.

Active

Cold

E Tier

Cold Arrow

Magically enhances your arrows ot bolt by adding Cold Damage and a slowing effect Cold Arrows only do half of ther regular damage.

Active

Cold
List of Javelin and Spear for Amazon
Skills
Description

S Tier

Lightning Fury

Chances a Thrown Javelin into a Powerful Bolt of Lightning that splits on impact.

Active

Lightning

A Tier

Charged Strike

Adds Lightning Damage to Javelin and Spear Class Weapons

Active

Lightning

A Tier

Lightning Strike

Adds Lightning Damage to Javelin and Spear class Weapons and releases chain Lightning upon impact.

Active

Lightning

A Tier

Plague Javelin

Magically enhances your Javelin to release expanding clouds of poison upon impact.

Active

Poison

B Tier

Fend

Attacks all adjacent targets.

Active

Physical

B Tier

Jab

Attacks with a series of rapid thrusts using a Javelin or Spear class weapon.

Active

Physical

B Tier

Poison Javelin

Magically enhances your Javelin to leave a trail of poison clouds.

Active

Poison

C Tier

Power Strike

Adds lightning damage to attacks with Javelin and Spear class Weapon

Active

Lightning

D Tier

Impale

Increases Attack Damage but rapidly regrades the weapon.

Active

Physical

E Tier

Lightning Bolt

Magically converts your Javelin into a Bolt of Lightning.

Active

Lightning
List of Passive and Magic Skills for Amazon
Skills
Description

S Tier

Avoid

Passive Effect: You have a chance to dodge enemy missiles when attacking or stading still.

Passive

Physical

S Tier

Critical Strike

Passive Effect: Your attacks have a chance to do double damage.

Passive

Physical

S Tier

Dodge

Passive Effect: You have a chance to dodge a melee attack when attacking or stading still.

Passive

Physical

S Tier

Evade

Passive Effect: You have a chance to dodge a melee or missile attack when walking or running.

Passive

Physical

S Tier

Penetrate

Passive Effect: Increases your attack rating.

Passive

Physical

S Tier

Valkyrie

Summons a powerful Valkyrie ally.

Passive

Physical

A Tier

Pierce

Passive Effect: Your missiles have a chance to pass through enemies that they hit.

Passive

Physical

B Tier

Inner Sight

Illuminates nearby enemies making them easier to hit for you and your party.

Active

Magic

C Tier

Slow Missiles

Illuminates nearby enemies and slows their ranged attacks.

Active

Magic

D Tier

Decoy

Creates a duplicate of yourself that draws fire from enemies.

Active

Magic