Welcome to our Pokemon Lets Go Items List, here you can view all the item types in the game and where to find or buy them. We have included their cost and even a list of Key Items such as the Helix Fossil.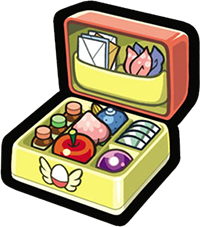 Pokemon Let's Go Items
List of all the Pokemon Lets Go Items organized by item type. Click any of the links below to view a full list of Key Items, Healing Items, Pokeballs and the most important Evolution Items.
Capture Items
You can use these item types to capture low level and even high-level pokemon in the wild.
---
Key Items
Some of these items are required just to progress through the game and others Key Items will allow you to travel at double speed such as the Bicycle.
---
Battle Items
Items that can be used in battle to increase Attack, Speed, Defense and even Critical Chance Rate.
Did You Know? You can transfer Mobile Pokemon GO pokemon to your Let's Go game. You can view the full guide on how to transfer pokemon here.