Welcome to our Pokemon Lets Go Cheats, Secrets and Exploits Guide, we will explain everything you need to do to activate any Cheat or Exploit we find in Lets Go Pikachu! and Eevee! We also provide links to our guides on how to get Legendary Pokes and other rare pokemon.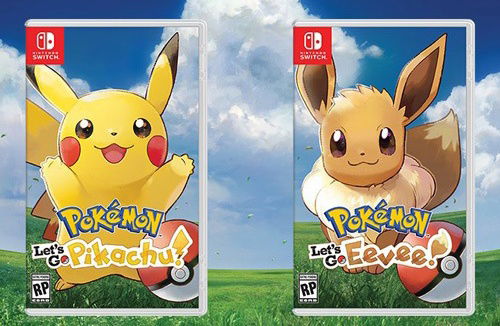 Pokemon Let's Go Cheats
Pokemon Lets Go Cheats come in many forms, such as Exploits, Glitches, Secrets and even hidden Unlockable Pokemon.
In Pokemon Yellow when players Complete their Pokedex (Mew is optional) and visit the game designer in the Celadon Mansion. He will give you a diploma as a reward.
Pokemon Let's Go Unlock Hidden Pokemon
Pokemon Lets Go Unlock Hidden Pokemon such as the 3 classic starters and all of the Legendary Pokes, as well as the new Mythical Steel Type Pokemon Meltan.
Where To get Charmander, Bulbasaur, Squirtle
Go to Vermillion City.
Beat LT. SURGE (3rd Gym Leader) and obtain the Thunder Badge.
Squirtle – Go to the lady in the middle of town. (Officer Jenny). After some Dialogue, she will give you Squirtle.
Bulbasaur – In Cerulean go in the building to the left of the poke center and talk to the girl by the Bulbasaur to get him.
Charmander – First go to Cerulean after you beat L.T Surge and then go up the bridge keep going straight after you get off the bridge and talk to the guy you see to get Charmander.
Note: This is based on Pokemon Yellow and will be updated as more information becomes available.
Did You Know? You can transfer Mobile Pokemon GO pokemon to your Let's Go game. You can view the full guide on how to transfer pokemon here.