Diablo 2 Necromancer Best Skills Tier List, ranking the strongest Skills. We detail each Necromancer Skill Synergy, Lvl Requirement and what they do in game for Curses, Necromancer Summoning Spells, Poison and Bone Spells.
Quickly navigate this Necromancer Skills Guide using the links above.
Diablo 2 Necromancer Skills Tier List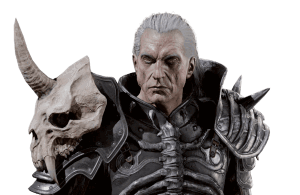 S TIER

The Best Necromancer Skills you should always max (Level 20) depending on your class build in our Diablo 2 Tier List.

A TIER

Very Strong Skills, but not the primary skill, usually used as a Secondary or for Synergy Bonus Damage in most builds.

B TIER

Good choice and can be viable when used with the right Necromancer Build.

C TIER

An Average choice, middle of the pack neither good nor bad. In most cases, only 1 Level is needed for these skills.

D TIER

Below Average, slightly on the weaker side of an average pick. Typically only required to reach further within the skill tree of a class.

E TIER

Weak choice and wouldn't recommend unless you enjoy the playstyle.

F TIER

Worst the lowest ranking options in this Diablo 2 Skills Tier List.

Attract
Unranked
These Skills rankings are still to be determined within this Tier List.
Best Necromancer Skills in Diablo 2
List of Best Skills To use with Necromancer Class in Diablo 2. We explain Skills such as Teeth, Raise Skeleton, Amplify Damage and what synergy they share when leveling them up.
List of Curses for Necromancer
Skills
Description

A Tier

Amplify Damage

Curses a group of enemies, increasing the non-magic damage they receive.

Active

Magic

A Tier

Dim Vision

Curses a group of monsters. Reducing their vision radius.

Active

Magic

B Tier

Decrepify

Curses a group of enemies to make them slow, weak and take amplified damage.

Active

Magic

B Tier

Iron Maiden

Curses a group of enemies, causing them to damage themselves when damaging others.

Active

Physical

B Tier

Lower Resist

Curses an enemy to take more damage from all magical attack lowers resistances of monsters lowers maximum resistances of hostile players.

Active

Magic

B Tier

Weaken

Curses a group of enemies. Reducing the amount of damage they inflict.

Active

Magic

C Tier

Life Tap

Curses a group of monsters so that damaging them gives the attacker life.

Active

Magic

C Tier

Terror

Curses a group of monsters, causing them to flee in terror.

Active

Magic

D Tier

Confuse

Curses a monster to force it to attack random targets.

Active

Magic

E Tier

Attract

Curses a monster to become the target of all nearby monsters this curse may not be overridden by another curse.

Active

Magic
List of Necromancer Summoning Spells for Necromancer
Skills
Description

S Tier

Raise Skeletal Mage

Cast on the corpse of a slain monster. This raises a skeleton mage that fights for you.

Active

Magic

S Tier

Raise Skeleton

Cast on the corpse of a slain monster. This raises a skeleton warrior that fights for you.

Active

Physical

S Tier

Skeleton Mastery

Increases Life and Damage of Raised Skeletons and revived creatures.

Passive

Physical

B Tier

Blood Golem

Creates a Golem that shares with you the Life it steals and damage it receives.

Active

Physical

C Tier

Clay Golem

Creates a Golem from the earth to fight by your side.

Active

Physical

C Tier

Iron Golem

Transforms a metallic item into a Golem that gains the properties of the item.

Active

Physical

C Tier

Revive

Returns a monster to life to fight by your side.

Active

Physical

C Tier

Summon Resist

Increases the resistances of all summoned creatures.

Passive

Physical

D Tier

Fire Golem

Creates a golem that converts the damage it receives from fire into Life.

Active

Fire

D Tier

Golem Mastery

Enhances Speed and Life of all your Golems.

Passive

Physical
List of Poison and Bone Spells for Necromancer
Skills
Description

S Tier

Bone Armor

Creates an orbiting shield of bone that absorbs melee damage.

Active

Physical

S Tier

Bone Spear

Summons a deadly spike of bone to impale your enemies.

Active

Magic

S Tier

Bone Spirit

Releases a spirit of the restless undead that tracks its target or finds one of its own.

Active

Magic

A Tier

Bone Prison

Creates a barrier of fossilized bone around your target.

Active

Physical

A Tier

Bone Wall

Creates an impassable barrier of bone and debris.

Active

Physical

A Tier

Corpse Explosion

Cast on the corpse of a slain monster, it explodes, damaging nerby enemies.

Active

Physical

A Tier

Poison Explosion

Cast on the corpse of a slain monster, toxic gas is released that poisons nearby monsters.

Active

Poison

A Tier

Poison Nova

Emits an expanding ring of concentrated poison.

Active

Poison

B Tier

Poison Dagger

Adds poison to your dagger attacks.

Active / Passive

Poison

B Tier

Teeth

Fires a barrage of summoned barbed teeth.

Active

Magic