Diablo 2 Druid Best Skills Tier List, ranking the strongest Skills. We detail each Druid Skill Synergy, Lvl Requirement and what they do in game for Druid Summoning Skills, Elemental Skills, Shapeshifting Skills.
Quickly navigate this Druid Skills Guide using the links above.
Diablo 2 Druid Skills Tier List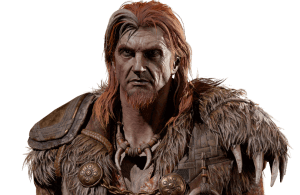 Best
Druid
Skills Tier List
S TIER

The Best Druid Skills you should always max (Level 20) depending on your class build in our Diablo 2 Tier List.

A TIER

Very Strong Skills, but not the primary skill, usually used as a Secondary or for Synergy Bonus Damage in most builds.

B TIER

Good choice and can be viable when used with the right Druid Build.

C TIER

An Average choice, middle of the pack neither good nor bad. In most cases, only 1 Level is needed for these skills.

D TIER

Below Average, slightly on the weaker side of an average pick. Typically only required to reach further within the skill tree of a class.

E TIER

Weak choice and wouldn't recommend unless you enjoy the playstyle.

F TIER

Worst the lowest ranking options in this Diablo 2 Skills Tier List.

Arctic Blast

Raven
Unranked
These Skills rankings are still to be determined within this Tier List.
Best Druid Skills in Diablo 2
List of Best Skills To use with Druid Class in Diablo 2. We explain Skills such as Werewolf, Firestorm, Raven and what synergy they share when leveling them up.
List of Druid Summoning Skills for Druid
Skills
Description

A Tier

Heart of Wolverine

Summon a spirit pet that adds to the damage and attack rating of you and your party.

Active

Physical

A Tier

Oak Sage

Summon a spirit pet that increases life for you and your party.

Active

Physical

B Tier

Poison Creeper

Summon a vine that spreads disease to all it contacts.

Active

Poison

C Tier

Carrion Vine

Summon a vine that eats corpses and replenishes your life.

Active

Poison

C Tier

Spirit of Barbs

Summon spirit pet that reflects damage taken by you and your party back at your enemies.

Active

Physical

C Tier

Summon Grizzly

Summon a ferocious Grizzly Bear.

Active

Physical

C Tier

Summon Spirit Wolf

Summon a Wolf with teleporting ability to fight by your side.

Active

Physical

D Tier

Solar Creeper

Summon a vine that eats corpses and replenishes your mana.

Active

Poison

D Tier

Summon Dire Wolf

Summon a wolf that becomes enraged, eating corpses to increase damage it does to enemies.

Active

Physical

E Tier

Raven

Summon Ravens to peck out the eyes of your enemies.

Active

Physical
List of Elemental Skills for Druid
Skills
Description

S Tier

Cyclone Armor

Shield Yourself from damage caused by Fire, Cold, and Lightning

Active

Cold

S Tier

Hurricane

Create a massive storm of wind and debris to pound your enemies to bits.

Active

Cold

S Tier

Tornado

Create a tunnel of wind and debris to blast your enemies

Active

Physical

S Tier

Twister

Release several small whirlwinds that cut a path through your enemies

Active

Physical

A Tier

Armageddon

Create a meteor shower to rain fiery destruction on nearby enemies.

Active

Fire

A Tier

Fissure

Open volcanic vents below your enemies, burning them to a crisp

Active

Fire

A Tier

Molten Boulder

Launch a boulder of flaming hot magma that knocks back your enemies.

Active

Fire

A Tier

Volcano

Summon forth a Volcano to brain death and destruction over your enemies

Active

Fire

B Tier

Firestorm

Unleash fiery chaos to burn your enemies.

Active

Fire

E Tier

Arctic Blast

Blast a continuous jet of ice to burn your enemies with frost

Active

Cold
List of Shapeshifting Skills for Druid
Skills
Description

S Tier

Lycanthropy

Improves duration and life when in werewolf or werebear form.

Passive

Physical

A Tier

Fury

When in werewolf form, attack either multiple adiacent targets or one target multiple times.

Active

Physical

A Tier

Rabies

When in werewolf form, bite your enemies to inflict them with disease that spreads to other monsters.

Active

Poison

A Tier

Werebear

Transform into a werebear.

Active

Physical

A Tier

Werewolf

Attacks with a series of rapid thrusts using a Javelin or Spear class weapon.

Active

Physical

B Tier

Fire Claws

When in werewolf or werebear form, maul your enemies with a fiery claw attack.

Active

Fire

C Tier

Feral Rage

When in werebear form, go into a frenzied rage to steal creasing amounts of life from your enemies with successive hits.

Active

Physical

D Tier

Hunger

When in werewolf or werebear form, bite your enemies to gain Life and Mana.

Active

Physical

D Tier

Maul

When in werebear form, maul your enemies for increasing extra damage with successive hits.

Active

Physical

D Tier

Shock Wave

When in werebear form, stomp to create a shock wave that stuns nearby enemies.

Active

Physical