Diablo 2 Barbarian Best Skills Tier List, ranking the strongest Skills. We detail each Barbarian Skill Synergy, Lvl Requirement and what they do in game for Barbarian Combat Skills, Combat Masteries, Warcries.
Quickly navigate this Barbarian Skills Guide using the links above.
Diablo 2 Barbarian Skills Tier List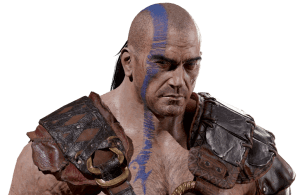 S TIER

The Best Barbarian Skills you should always max (Level 20) depending on your class build in our Diablo 2 Tier List.

A TIER

Very Strong Skills, but not the primary skill, usually used as a Secondary or for Synergy Bonus Damage in most builds.

B TIER

Good choice and can be viable when used with the right Barbarian Build.

C TIER

An Average choice, middle of the pack neither good nor bad. In most cases, only 1 Level is needed for these skills.

D TIER

Below Average, slightly on the weaker side of an average pick. Typically only required to reach further within the skill tree of a class.

E TIER

Weak choice and wouldn't recommend unless you enjoy the playstyle.

F TIER

Worst the lowest ranking options in this Diablo 2 Skills Tier List.

Bash

Find Potion

Find Item
Unranked
These Skills rankings are still to be determined within this Tier List.
Best Barbarian Skills in Diablo 2
List of Best Skills To use with Barbarian Class in Diablo 2. We explain Skills such as Howl, Sword Mastery, Bash and what synergy they share when leveling them up.
List of Barbarian Combat Skills for Barbarian
Skills
Description

S Tier

Double Swing

When two weapons are equipped attacks two targets if possible, or one target twice.

Active

Physical

S Tier

Frenzy

Allows you to swing two weapons at onece each successful attacks increases your overall speed requires you to equip two weapons.

Active

Physical

S Tier

Whirlwind

A whirling dange of death that cuts a path through the legions of your enemies.

Active

Physical

A Tier

Double Throw

Allows you to throw two different throwing weapons at the same time.

Active

Physical

A Tier

Leap

Leaps away from danger or into the fray.

Active

Physical

A Tier

Leap Attack

Leaps to and attacks target enemy in one swift assault.

Active

Physical

B Tier

Berserk

A powerful but reckless attack that increases damage and attack rating but decreases defense rating.

Active

Magic

B Tier

Concentrate

Attack that is not interruptible and improves attacks and defense rating.

Active

Physical

C Tier

Stun

Stuns your target for a short time and increases your attack rating.

Active

Physical

D Tier

Bash

Powerful blow that increases the damage done to enemies and knocks them back.

Active

Physical
List of Combat Masteries for Barbarian
Skills
Description

A Tier

Axe Mastery

Improves Axe fighting skill.

Passive

Physical

A Tier

Mace Mastery

Improves Mace fighting skill.

Passive

Physical

A Tier

Polearm Mastery

Improves Pole Arm skill.

Passive

Physical

A Tier

Spear Mastery

Improves Spear fighting skill.

Passive

Physical

A Tier

Sword Mastery

Improves Sword fighting skill.

Passive

Physical

A Tier

Throwing Mastery

Improves Thrown Weapon Skill.

Passive

Physical

B Tier

Increased Speed

Increases walk and run speed.

Passive

Physical

B Tier

Iron Skin

Improves Defense rating.

Passive

Physical

B Tier

Natural Resistance

Increases Natural Resistances to elemental and poison damage.

Passive

Magic

C Tier

Increased Stamina

Increases your Stamina.

Passive

Physical
List of Warcries for Barbarian
Skills
Description

S Tier

Battle Orders

Improves the maximum Mana, Life and Stamina of you and your party.

Active

Magic

S Tier

Shout

Warns of impending danger and improves the defense rating of you and your party.

Active

Physical

A Tier

Taunt

Enrages a monster into relentlessly attacking

Active

Magic

B Tier

Battle Command

Battle Command adds a +1 to all of the Barbarian's skills, and does the same for all characters and minions in his party.

Passive

Physical

C Tier

Battle Cry

Fearsome cry that decreases enemies defense rating and damage.

Active

Magic

C Tier

Grim Ward

Use on the corpse of a slain monster to create a frightening totem that causes nearby monster to flee.

Active

Physical

C Tier

Howl

Sends nearby monsters scrambling away in fear.

Active

Magic

C Tier

War Cry

Injures and stuns all nearby enemies.

Active

Physical

E Tier

Find Item

Use on the corpse of a slain monster to find hidden treasures.

Active / Passive

Physical

E Tier

Find Potion

Use on the corpse of a slain monster for a chance to find a potion.

Active

Physical