Diablo 2 Assassin Best Skills Tier List, ranking the strongest Skills. We detail each Assassin Skill Synergy, Lvl Requirement and what they do in game for Martial Arts, Shadow Disciplines, Traps.
Quickly navigate this Assassin Skills Guide using the links above.
Diablo 2 Assassin Skills Tier List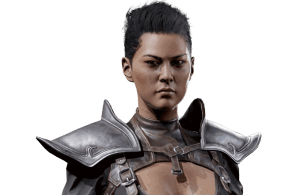 S TIER

The Best Assassin Skills you should always max (Level 20) depending on your class build in our Diablo 2 Tier List.

A TIER

Very Strong Skills, but not the primary skill, usually used as a Secondary or for Synergy Bonus Damage in most builds.

B TIER

Good choice and can be viable when used with the right Assassin Build.

C TIER

An Average choice, middle of the pack neither good nor bad. In most cases, only 1 Level is needed for these skills.

D TIER

Below Average, slightly on the weaker side of an average pick. Typically only required to reach further within the skill tree of a class.

E TIER

Weak choice and wouldn't recommend unless you enjoy the playstyle.

F TIER

Worst the lowest ranking options in this Diablo 2 Skills Tier List.

Blade Shield

Tiger Strike

Fire Blast
Unranked
These Skills rankings are still to be determined within this Tier List.
Best Assassin Skills in Diablo 2
List of Best Skills To use with Assassin Class in Diablo 2. We explain Skills such as Fire Blast, Claw Mastery, Tiger Strike and what synergy they share when leveling them up.
List of Martial Arts for Assassin
Skills
Description

S Tier

Dragon Talon

Kick your enemies out of your way. Adds a charged-up bonuses to the kick

Active

Physical

A Tier

Dragon Flight

Teleport to your enemies and destroy them with a kick. Adds Charged-up bonuses to the kick.

Active

Physical

A Tier

Phoenix Strike

Add elemental noveas to finishing moves. Must use a dragon finishing move or normal attack to release charges.

Active

Fire or Lightning or Cold

B Tier

Claws of Thunder

Consecutive hits add lightning damage to finishing moves. Can only be used with claw-class weapons. Must use a dragon finishing move or normal attack to release charges.

Active

Lightning

B Tier

Dragon Claw

Slice and dice your enemies with your dual claw-class weapons. Adds charged-up bonuses to both claw attacks

Active

Physical

B Tier

Fists of Fire

Consecutive hits add fire to finishing moves. Can only be used with claw-class weapons. Mus use a dragon finishing move or normal attack to release charges.

Active

Fire

C Tier

Cobra Strike

Consecutive hits add life and Mana stealing to finishing moves. Must use a dragon finishing move or normal attack to release charges.

Active

Physical

C Tier

Dragon Tail

Knock back your enemies with an explosive kick. Adds Charged-Up bonuses to the kick.

Active

Physical/Fire

E Tier

Tiger Strike

Consecutive hits add damage bonuses to finishing moves. Must use a dragon finishing move or normal attack to release charges.

Active

Physical
List of Shadow Disciplines for Assassin
Skills
Description

S Tier

Claw Mastery

Improves your skill with claw-class Weapons.

Passive

Physical

S Tier

Fade

Raise all resistances and resist curses for a period of time.

Active

Magic

S Tier

Venom

Add poison damage to your Weapons.

Active

Poison

A Tier

Weapon Block

Chance to block when you are using dual Claw-Class Weapons.

Passive

Physical

B Tier

Burst of Speed

Increases Attack And Movement Speed For A Period Of Time

Active

Physical

B Tier

Psychic Hammer

Use the power of your mind to create a psychic blast to crush and knock back your enemies.

Active

Physical/Magic

B Tier

Shadow Master

Summon a Powerful Shadow of yourself to fight by your side.

Active

Physical

C Tier

Cloak of Shadows

Cast a Shadow to blind nearby enemies lowering their defenses for a period of time.

Active

Physical

C Tier

Mind Blast

Using the power of your mind stun a group of enemies and convert the Feedle-minded.

Active

Physical
List of Traps for Assassin
Skills
Description

S Tier

Lightning Sentry

A trap that shoots lightning to scorch passing enemies.

Active

Lightning

S Tier

Shock Web

Throw a Web of Lightning to shock your enemies to bits.

Active

Lightning

A Tier

Charged Bolt Sentry

A trap that emits charged bolts at enemies that pass near.

Active

Lightning

A Tier

Death Sentry

Trap that shoots lightning at your enemies or explodes nearby corpses laying waste to more enemies.

Active

Lightning

A Tier

Wake of Inferno

Trap that sprays fire at passing enemies.

Active

Fire

B Tier

Blade Sentinel

Set a Spinning Blade to patrol between you and target point.

Active

Fire

B Tier

Wake of Fire

A trap that emits waves of fire.

Active

Fire

C Tier

Blade Fury

Throw spinning blades to slice up your enemies.

Active

Fire

D Tier

Blade Shield

Spinning blades slice enemies who stray too close.

Active

Fire

E Tier

Fire Blast

Throw a Fire Bomb to blast your enemies to bits.

Active

Fire