Welcome to our Nintendo Switch Arms Characters Tier List, here you can view the Best Characters in Arms the upcoming fighting game set to release on June 16, 2017.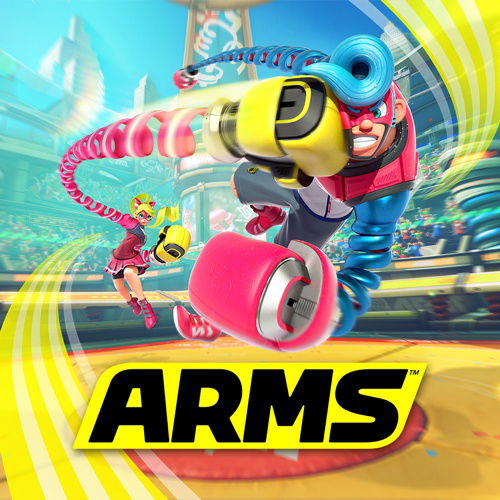 This is a complete list of all the Arms Characters and some additional information like Abilities will be included with each. We also have a Nintendo Switch Arms Tier List of the Best Characters in the game.
[Click/Tap the images to view more information about the characters]
These are ranked from strongest arms characters to the weakest, these rankings are based on Abilities, Arm Damage Stats, and competitive play preferences.
Below we have an additional Nintendo Switch ARMS Characters List, with links to All Characters and a guide of everything you need to know about them.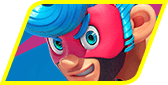 Arms Character
Spring Man
Abilities
Ability 1: A charge after dash will cause incoming ARMS to stop all momentum and sink to the ground, leaving an opening.

Ability 2: When under 25% health, ARMS will be permanently charged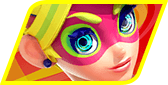 Arms Character
Ribbon Girl
Abilities
Ability 1: Ribbon Girl can midair jump up to four times

Ability 2: Can fall to the ground really quick (how to perform this, currently unknown)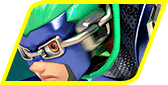 Arms Character
Ninjara
Abilities
Ability 1: When dashing in midair, Ninjara will pop in and out of existence for a brief time

Ability 2: Can dash out of block by disappearing and reappearing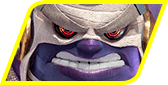 Arms Character
Master Mummy
Abilities
Ability 1: When blocking, will heal in 10 health increments; healing per second increases the longer block is held

Ability 2: Will not flinch from non-charged (and some charged) attacks while jumping, dashing, or punching; also gain 50% damage reduction when a punch is resisted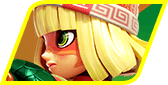 Arms Character
Min Min
Abilities
Ability 1: While dashing, will kick away airborne ARMS, knocking them to the ground, leaving an opening

Ability 2: After a successful throw or a long charge after dash, left arm will become a dragon and the left ARMS weapon will be charged for a much longer time; ends prematurely if Min Min is knocked down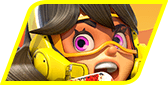 Arms Character
Mechanica
Abilities
Ability 1: Can hold jump to hover for a short time

Ability 2: Will not flinch from non-charged (and some charged) attacks while jumping, dashing, or punching; also gain 50% damage reduction when a punch is resisted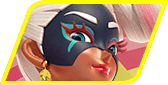 Arms Character
Twintelle
Abilities
Ability 1: When charging up ARMS in any way besides blocking, Twintelle will slow all incoming attacks in a small area around her for a short time

Ability 2: Unknown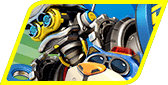 Arms Characters
Byte & Barq
Abilities
Ability 1: Barq is AI controlled and can attack, move, bodyblock, and be knocked out for around 5 seconds; using the Super Move will instantly revive Barq and merge him with Byte, removing him from the field

Ability 2: Byte can jump on Barq to jump with extra height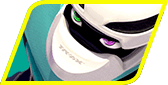 Arms Character
Kid Cobra
Abilities
Ability 1: Can charge up dashes in conjunction with ARMS, making dashes quicker and giving more distance

Ability 2: When "charge dashing" on the ground, Kid Cobra will duck under all incoming attacks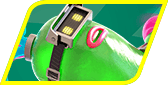 Arms Characters
Helix
Abilities
Ability 1: Hold jump to stretch body vertically, keeping Helix in place and causing only his torso to move with the controls accordingly

Ability 2: When dashing, Helix ducks temporarily, dodging high attacks