Welcome to our Super Mario Odyssey Outfits Location Guide, below we will list where you can find every type of outfit in Super Mario Odyssey. We also have included the description provided with the outfit to help you better understand it a bit more.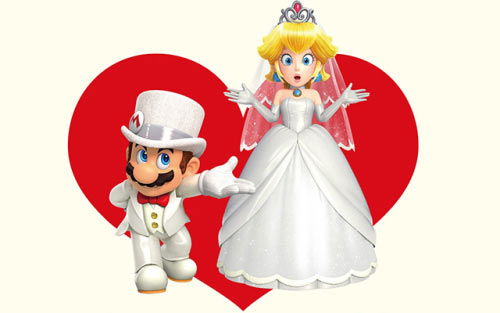 Super Mario Odyssey Outfit Locations
In case you might be wondering these like all clothing in Super Mario Odyssey Outfits are purely cosmetic. They can be found by searching specific locations, bought at shops and unlocked throughout the Odyssey universe.
Name
Outfit Description
Where To Find
Mario Suit
This tried-and-true outfit has weathered many adventures.
Mario begins the game with this outfit equipped.
"Classic" Mario suit
 ?
–
Dr. Mario's scrubs
 ?
Can be acquired using the Dr.Mario amiibo.
Caveman Outfit
Early adventurers wore these outfits for maximum freedom of movement, if not maximum warmth.[69]
This outfit is found in Fossil Falls at the Crazy Cap Shop.
Black Suit
You can wear this outfit just about anywhere – it always looks good.[64]
This outfit can be bought in New Donk City at the Crazy Cap Shop.
Poncho
Traditional folk dress of the Tostarena region. Keeps the sun off and the breezes on.
This outfit is located in Tostarena at the Crazy Cap Shop.
Explorer Outfit
Clothes that keep you comfortable even in the deepest heart of the wilderness.
This outfit location is in Fossil Falls and Steam Gardens at the Crazy Cap Shop.
Wedding Outfit
 ?
–
Magician Outfit
 ?
–
Chef's Suit
Red scarves are a staple of fashion on Mount Volbono.
You can find in Mount Volbono.
A golfer's uniform
 ?
–
A wetsuit
 ?
Can be found in Bubblaine.
A blue football uniform
 ?
–
Builder Outfit
The perfect outfit whether you're constructing or inspecting the construction work of others.
You can find this in New Donk City.
Cowboy Outfit
Old-fashioned duds with a frontier feel. Gunslinging and cow-punching optional.
Available in Tostarena Town.
Painter Outfit
Just the outfit you'd expect to see on a painter. Prestained for your convenience.
–
Fashionable Suit
I'm not clashing. YOU'RE clashing!
–
Pirate Outfit
Whether plundering cargo or burying treasure, you're gonna need an extremely fancy coat.
Available in Mount Volbono, a pirate jacket with an eyepatch.
Employee Uniform
Show your Crazy Cap brand loyalty with this striking outfit!
Mechanic Outfit
An outfit seemingly doomed to get stained in motor oil.
–
Clown Suit
Roomy enough for all your tumbling needs, colorful enough to be seen from space.
Boxer Shorts
Comfortable, breezy boxers in a vibrant mushroom-like pattern.
–
Pilot Grab
 ?
Snow Coat
 ?
Now that you know all the Super Mario Odyssey Outfit Locations, you should check out other clothing such as "Hats".
Remeber you can unlock other clothing using Amiibos, you can view more information here: