Diablo 2 Resurrected Class Tier List
List of Best Classes To Use in Diablo 2 Resurrected, we have a PVE Tier List which you will find the best overall class and their preferred build. We also have a PVP Tier List for players that are more focused on the Player vs. Player part of D2.
S TIER

The Best Classes Based on Build in our Diablo 2 Tier List.

A TIER

Very Strong Classes, but not on the same level as S-Tier Choices.

B TIER

Good choice and can be viable when used with the right Items and Runewords.

C TIER

An Average choice, middle of the pack neither good nor bad.
You can CLICK/TAP the classes to view their Builds, which includes Skills To Level Up, Weapons and Armor To use, and even Runewords we recommend.
Quickly navigate this Guide using the links above.
The Best Class To Play in Diablo 2 Resurrected
We rank the Best Classes To Play in Diablo 2 Resurrected based on Build, these classes, and their builds tend to be the most popular and practical classes to use when ladder resets or if you are starting diablo 2 for the first time. However, when it comes to reaching Hell Difficulty or just Farming Baal the highest ranking class builds in this D2 PVE Tier List will get the job done.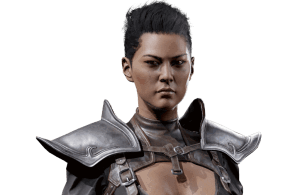 Trap Assassin
Best PVP Class To Use in Diablo 2 Resurrected
When it comes to the Best PVP Class in D2, its hard to say becuase some class builds counter others. however, there are some outright broken and Unfair PVP Class Builds and can end a duel in 1-3 strike easily.