Yu-Gi-Oh Duel Links Seto Kaiba Character Guide. Level Up Rewards List and Duel Reward Cards and How To Unlock Seto Kaiba Skills. We also included link to the Best Decks for Seto Kaiba and other Duelist you can unlock.
Seto Kaiba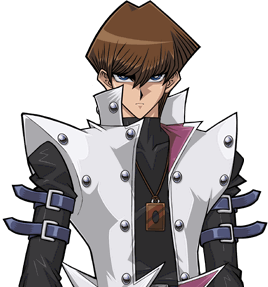 Yu Gi Oh Duel Links Seto Kaiba is a Starter Duelist that can be selected at the start of the game. Early on you will learn the Skill Power of Dark, allowing for an easy Fiend or Spellcaster Deck to be built using this character.
Seto Kaiba Skills
There are two ways you can Unlock Seti Kaiba Skills:
Seto Kaiba Level Rewards: You will earn Skills from leveling up the Character you are playing in duel links, some skills will unlock right away at levels 4, 13 and 20.
Seto Kaiba Drop Rewards: Whilst Dueling there is chance out there that a skill will Drop,  meaning these skill drops are more common than you think and can be used on all characters within the yugioh game.
Below we list How To Get Seto Kaiba Skills.
Skill
Level
[Peak Performance]
Start a Duel Links duel with the a Field Spell "Mountain" activated.
Lv4
[Beatdown!]
Raise the ATK of any face-up attack position monsters that only you control by 300 per level five or higher monsters you control. However, you can only use this specific skill once per turn.
Lv13
[Draw Sense: High Level]
You may use this each time your LP decreases by 1800. Within the Draw Phase, instead of doing a normal draw, you will instead draw a random level 7 or more monster.
Lv20
[Heavy Starter]
If your Deck has three or more Level five or higher monsters with different names, then you will have an increased chance of drawing a LvL 5 or higher monster in your starting hand.
Drop

Seto Kaiba Level Up Rewards
When you Level Up any Yu Gi Oh Duel Link Characters you will always Unlock a variety of character Rewards. The Higher the Level you get the better the reaped Rewards, this also includes select cards that can selectively be unlocked through leveling yugioh characters.
Extra Deck Slots
Skills
Cards
Gems
Below we List Rewards for Leveling Up Seto Kaiba in Yu Gi Oh Duel Links.
| | |
| --- | --- |
| Level | Reward |
| 30 | Gem x300 |
| 29 | Gem x250 |
| 28 | Gem x200 |
| 27 | Deck Slot (Seto Kaiba) |
| 26 | Gem x150 |
| 25 | Interdimensional Matter Transporter |
| 24 | Gem x120 |
| 23 | Versago the Destroyer |
| 22 | Gem x100 |
| 21 | Lord of D. |
| 20 | [Skill] Draw Sense: High Level |
| 19 | Gem x75 |
| 18 | Interdimensional Matter Transporter |
| 17 | Gem x60 |
| 16 | Burst Stream of Destruction |
| 15 | Gem x50 |
| 14 | Ryu-Kishin Powered |
| 13 | [Skill] Beatdown! |
| 12 | Gem x35 |
| 11 | Dark Energy |
| 10 | Lord of D. |
| 9 | Gem x25 |
| 8 | Deck Slot (Seto Kaiba) |
| 7 | Gyakutenno Megami |
| 6 | Gem x15 |
| 5 | Deck Slot (Seto Kaiba) |
| 4 | [Skill] Peak Performance |
| 3 | De-Spell |
| 2 | Gem x10 |

What Are Seto's Reward Cards and How Do I Unlock Them?
Reward Cards are earned by defeating any legendary duelist, and depending on the level of that defeated duelist, it also will determine the type of yugioh cards you can earn. You can view every single one of them using the Card Rewards chart below here in this Yu Gi Oh Duel Links Seto Kaiba Guide. Build the best deck possible by unlocking them all.
(Note: Some of these cards you will earn from Leveling Up The Character.)
Level 10-30 Seto Kaiba Rewards
List of Card Rewards you have a chance of earning by winning Level 10-30 Seto Kaiba.
| | |
| --- | --- |
| Effect Monster Cards | Seto's Level |
| Armed Ninja | 30 or less |
| Crimson Ninja | 30 or less |
| Blue-Eyes White Dragon | 30 or more |
| Normal Monster Cards | Level |
| Light Effigy | All levels |
| Spirit of the Mountain | 30 or less |
| Mystic Horseman | All levels |
| Rock Spirit | 30 or less |
| Spirit of the Winds | 30 or less |
| Battle Ox | 30 or more |
| Fusion Monster Cards | Level |
| Enemy Controller | 30 or more |
| Spell Cards | Level |
| Rabid Horseman | All levels |
| Timidity | 30 or less. |
| The Flute of Summoning Dragon | All levels |
| A Wingbeat of Giant Dragon | 30 or more |
| Molting Escape | 30 or less |
| Yellow Luster Shield | 30 or less |
| Quill Pen of Gulldos | 30 or less |
| Magnet Circle LV2 | 30 or less |
| Dimensionhole | 30 or less |
| Mystical Moon | 30 or less |
| Last Day of Witch | 30 or less |
| Jam Breeding Machine | 30 or less |
| Beast Fangs | 30 or less |
| Vile Germs | 30 or less |
| Electro-Whip | 30 or less |
| Champion's Vigilance | 30 or more |
| Trap Cards | Level |
| Dragon Treasure | 30 or less |
| Secrets of the Gallant | 30 or less |
| Fake Trap | 30 or less |
| Cloning | 30 or less |
Level 40 Seto Kaiba Card Rewards
List of Card Rewards you have a chance of earning by winning Level 40 Seto Kaiba
Normal Monster Cards
Mystic Horseman
Battle Ox
Blue-Eyes White Dragon
Fusion Monster Cards
Enemy Controller
Spell Cards
Rabid Horseman
A Wingbeat of Giant Dragon
The Flute of Summoning Dragon
Trap Cards
Champion's Vigilance