Yu-Gi-Oh Duel Links Mokuba Kaiba Is Seto Kaiba's little bro, he's the only person Seto cares about deeply. Originally he was focused on seeking revenge of Yugi for humiliating his brother.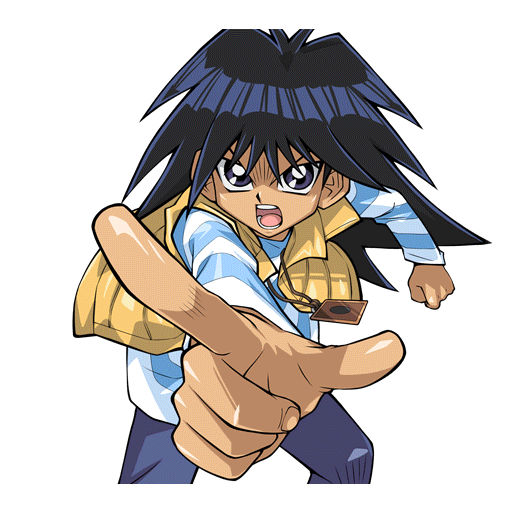 Story behind him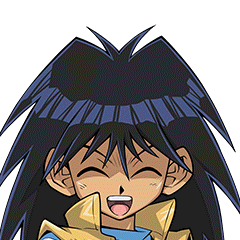 Mokuba was originally imprisoned by Pegasus inside the Duelist Kingdom. He did this to force Seto to come and Duel him to save his brother. Later on he found an escape and met up with Yugi after stealing a duelist's deck and starchips during his escape. His Duel Links cards will most likely be based of this event.
Mokuba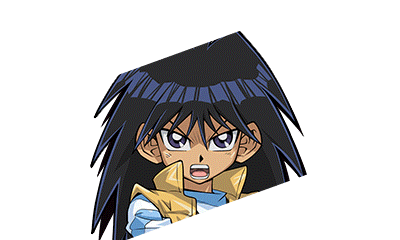 His deck in duel links is speculated to be original and give him a new deck built similar to the cards he's known to have. He will be a playable character in Yugioh Duel Links that you will have to unlock. His character skill set and deck list may open up new oppurtunities to create a more versatile deck build.
Below is a list of the stolen cards he used in the past.
Normal Monsters
Dark King of the Abyss
Kattapillar
Golgoil
Kanan the Swordmistress x3
Dimensional Warrior
Madjinn Gunn
Left Leg of the Forbidden One
Living Vase
Left Arm of the Forbidden One
Right Leg of the Forbidden One
Mystical Elf
Right Arm of the Forbidden One
Mountain Warrior
Turtle Tiger
Trial of Nightmare
The 13th Grave
Effect Monsters
Morphing Jar #2
Giant Rat
Kuriboh
Cyber-Stein
Time Wizard
Sinister Serpent
Spells
Traps
He also is known to have a Blue eyes Ultimate Dragon in his Extra deck.