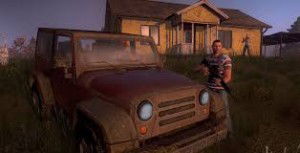 Ever wonder where do cars spawn in H1Z1? Me too, today i'll be showing and revealing to you exactly where every type of cars spawn. This includes police cars, trucks and more locations. Don't forget to locate where your quest loot cache is if you find a key on a zombie.
Locations Where Cars Spawn in H1Z1
You can find a car almost everywhere, but now quite everywhere. They are located around buildings and houses just like real life! Hehe to find where they exactly are located i use this tool.
By using that tool i can easily identify where i am in H1Z1, It shows a little blue vehicle icon so you'll never have to wonder where do cars spawn in H1Z1. I have been able to find cars with Headlights and Turbo easily.
Find out where the police cars are located and when they spawn. During the AM hours is the easiest time to spot one out that has all the parts in it to drive away.
keep in mind that you'll need a Battery and Spark plugs to start and run the car. Cars are also not the safest place to be when a player has guns and ammunition, they could unload their clip on you are possibly blow your car up.
Knowing where to find cars is an amazing skill to have especially if winning battle royale is your goal.