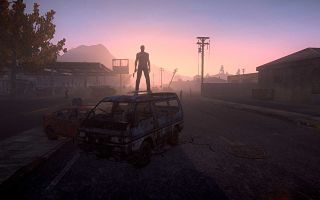 There are not many places you can find guns in H1Z1. It's very frustrating so i'll be helping you find some of the best places to find and loot guns in H1Z1. Areas in the game that spawn guns are uncommon so it makes it more difficult to get your hands on an AR-15, Rifle or even Shotgun.
Like many survivalist, i've spent countless hours wandering just trying to find guns in H1Z1! I've found it much easier to kill someone for their loot, easier said then done. After about 10+ hours of game-time, i've managed to find guns in H1Z1! Here are some locations in the game where guns spawn frequently. If you find a key you'll want to locate where the quest loot cache is, you could find powerful guns in them.
Where you can Find Guns in H1Z1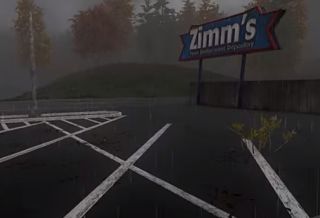 Finding a gun is actually not to hard, but with so many players trying to battle for survival, it becomes extremely difficult. Think of H1Z1 like you would real life, you'll more than likely find a helmet in the garage and not in a refrigerator.
If you don't wanna look around and scavenge for loot you can also get geared super quick using this method. I found my first gun at Zimm's located on Lochner Highway, It was in an office desk upstairs in the building. Find where cars spawn.
Prime Locations & Hotspots
There are some locations that are prime hot spots for gun re-spawns. These locations include Gas Stations, Houses and even trailers in the middle of nowhere. Knowing where guns spawn is so important if winning battle royale is your goal.
It seems almost impossible to find a gun due to the amount of players roaming the land of the dead. Don't give up hope though! Another quick and pay-to-win way to get guns is to buy Airdrops but for those who don't condone to that type of game play. I know several places where you can find guns in H1Z1 and ammo. Houses are a really quick way to find a pistol, they seem to have higher re-spawn rates there in H1Z1.
Finding AR-15s & Hunting Rifles
Locations i previously mentioned to find guns and ammo were Gas stations and larger buildings. I found my first shotgun in a gas station. Always look around in areas you search, not all the time you'll find a weapon in a container. They are usually laying out on a desk or table. Keep your eyes peeled! I've noticed a spawn rate of AR15's and Hunting Rifles when you travel and loot the waste management facilities. There you go survivor! those are some quick ways, areas and spawn locations where you can find guns in H1Z1.
Before you begin your journey to find guns, make sure to Find where you're exactly at first! Good luck on your journey friend.