Welcome to our Warcraft 3 Reforged Legion TD Best Units Tier List, this custom map for WC3R allows player to make a defense for their king, defending oncoming Neutral and even enemy sent NPCs. Below we rank the Best Tower Units for Legion based on performance within the game.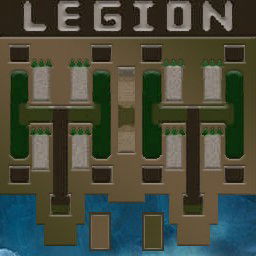 Here we will explain how this Legion TD Tier List works, each ranking holds many units and gives a general idea of how much we value them within this custom map.
S Tier – (Best) Highest ranking units in our Legion TD Tier List.
A Tier – (Strong) Very strong, but not valued as much as S Tier.
B Tier – (Good) Solid Choice and can be strong with the right combo.
C Tier – (Average) The middle of the pack nothing really good nor bad.
D Tier – (Below Average) Slightly on the weaker side of an average pick.
E Tier – (Weak) Underpowered and wouldn't recommend unless you enjoy the unit playstyle.
Situational Tier – (Flex) These are options almost only good if used for specific waves or as a counter to enemy units.
Warcraft 3 Legion TD Tier List
Now that you understand what each ranking in this Warcraft 3 Legion TD Tier List means, we can finally rank all of these into 2 sections. The first section will be focused on Early Game Ranking of these Units and the second section is for the Mid Game as what is good will change depending on the length of the game.
Best Units Early Game
These are the most ideal units to grab early on in the game and even upgrade early.
S Tier – Archer, Yggdrasil, Aqua Spirit, Goblin Scientist, Lord of Death
A Tier – Machine Turret, Prisoner, Phantom, Harlot
B Tier – Orc Warrior, Goblin Alchemist, Sprite, Grizzly, Wyvern, Meat Wagon, Spawn of Dragon, Infantry, Nightmare
C Tier – Sea Giant, Druid, Halfbreed, Sentry, Komodo, Mudman, Frost Wolf, Acolyte
D Tier – Moon Guard, Orc Warchief, Geomancer, Gateguard, Outcast, Tempest, Tribesman, Ghoul, Hatchling
E Tier – Neotank, Steamroller, Seer of Darkness, Dragon Hawk, Minotaur
Situational Tier – Guardian of Death, Disciple, Orc Warlock, Necrolyte, Landmine, Egg Sack, Bottom Feeder, Gnoll Warrior, Orge Basher, Harpy, Bone Warrior, Apparition, Wanderer, Dark Priest, Overseer, Ranger, Ice Troll, Medicine Man, Polar Bear, Young Witch Doctor, Captain, Flying machine, Mermaid, Troll Fighter, Tree of Travel, Carrion Spitter

Best Units Mid Game
The longer the game last the more you will want to lean towards using these units, you will see some of the same units in the higher tiers, while other will have moved into lower tiers. Keep in mind that most if not all of theses should have some amount of purchased upgrades at this stage of the game.
S Tier – Yggdrasil, Goblin Scientist, Phantom
A Tier – Acolyte, Sea Giant, Lord of Death, Halfbreed, Harlot
B Tier – Grizzly, Orc Warrior, Goblin Alchemist, Druid
C Tier – Neotank, Sprite, Wyvern, Orc Warchief
D Tier – Outcast, Tempest, Infantry, Machine Turret, Moon Guard, Seer of Darkness, Dragon Hawk, Steamroller, Minotaur
E Tier – Gateguard, Geomancer, Spawn of Dragon, Frost Wolf, Mudman, Komodo, Hatchling, Tribesman, Sentry, Meat Wagon, Nightmare, Prisoner, Aqua Spirit, Ghoul

What's the Best Units To Use In WC3 Legion TD?
When it comes to Legion TD you will want an overall strong unit defense that is both strong in the Early Game and can be upgrade during mid to late game to become even more stronger.
Best Units To Build
Yggdrasil & Goblin Scientist – These two units are solid choices as they perform good in both the Early and Mid game.
Archer & Aqua Spirit – these two are some of our best performers for the early and a solid pick up at the start.
You can view more Warcraft 3 Guides by Clicking/Tapping the links below.