Welcome to our Vigor Crafting Blueprints Guide. You can view all the Best Crafting Blueprints in Vigor and what materials it will cost. List of each weapon type and materials you will receive from deconstructing their parts.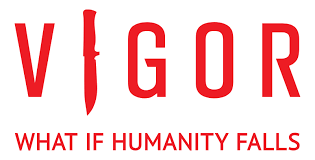 Vigor Blueprints Crafting
The Vigor Blueprints Crafting are important and players will need to know how to make them and what materials will be needed. This Crafting Guide will apply across all platforms for this game is available on, which at the moment is exclusive to the XBOX 1.
Craft a weapon from materials or keep collecting parts to craft from them for free. you can still deconstruct unused parts to gain materials.
Weapon
Damage
Materials

Blueprint

A-KM
 
Luger
Fallkniven A1
(Knife)
A-74K Bayonet
Silver Pigeon
Suomi KP/-31
Vigor Materials
List of all Vigor Materials and where you can find them, wither it specific locations or from deconstructing other items and weapons.