Super Mario Run Toad Rally Game Mode player compete against each other high score. Players can earn two very important things from playing Toad Rally. You will earn lots of coins and toads will start to gather in your kingdom.

Toad Rally
How Does Super Mario Run Toad Rally Work?
Toad Rally will work similar to World Tour, Players to run through a level attempting to get a high score. You will be competing with a ghost character, this ghost will reflect a real players run through the course you are currently playing.
Collecting Coins is the name of the game… well kinda. During your Toad Rally run you will need to collect as many coins as you can.
How To Collect More Coins
Killing Enemies grants you more Coins.
Using Stars will allow you to kill more Enemies for more Coins.
Coin Rush can be activated allowing to gain even more Coins.
Way Point/Check Points will award players with additional Coins.
How To Get Rally Tickets
To compete in Toad Rally you will Rally Tickets. Players can earn Rally Tickets from clearing worlds in World Tour Game Mode, or by winning Kingdom Builder Mini-Games.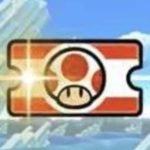 Toad Rally Victory!
Players must complete the Toad Rally within the time limit of 60 seconds for it to be considered a Victory. The players completion time and amount of coins will also determine which player wins the match.

Players will also Gather Toads from winning Super Mario Run Toad Rally, these are used to build you kingdom in the Kingdom Builder Mode.
Check out all of the different Worlds and Levels you can explore.