Welcome to our Super Mario Odyssey Hats Location Guide, below we will list where you can find every type of hat in Super Mario Odyssey. We also have included the description provided with the hat to help you better understand it a bit more.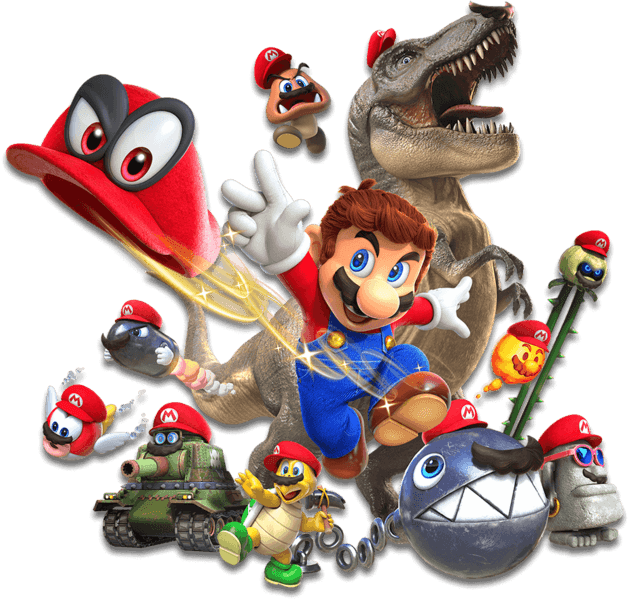 Super Mario Odyssey Hat Locations
In case you might be wondering these hats like all clothing in Super Mario Odyssey Hats are purely cosmetic. They can be found by searching specific locations, bought at shops and unlocked throughout the Odyssey universe.
Name
Hat Description
Where You Can Find
Mario Cap
A red hat that has seen its fair share of adventures.
The player begins the game with this hat equipped.
Caveman Headwear
Primitive plumbers fashioned these from the skulls of Parabones.
This hat can be found in Fossil Falls at the Crazy Cap Shop.
Black Fedora
Perfect for business, business-casual, casual, or casual business![64]
This hat is found in New Donk City at the Crazy Cap Shop.
Sombrero
Traditional Tostarenan hat. Keeps the sun out of your eyes and just plain fun to wear.
This hat is located in Tostarena at the Crazy Cap Shop. It is a homage to Qix.
Explorer Hat
Just because the territory is uncharted doesn't mean your head should be uncovered.
This hat is found in Fossil Falls and Steam Gardens at the Crazy Cap Shop. It is a homage to Mario's Picross.
Wedding Hat
 ?
You can get this hat via Amiibo Scan Unlock of the Wedding Mario Amiibo.
Magician's Hat
 ?
–
Chef's Hat
Anyone wearing one of these makes many friends on Mount Volbono.
You can find this in Mount Volbono. This hat is a homage to Yoshi's Cookie.
Painter's Cap
Is it even really painting if you're not wearing one of these?
You can find this in Mount Volbono. This cap is a homage to the Mario Artist series.
Captain's Hat
Hat for the captain of the Odyssey, brimming with authority.
A golfer's cap
 ?
–
A snorkel with a pair of goggles
 ?
–
A blue football helmet
 ?
–
Builder Helmet
Whether you're building or inspecting, you gotta keep your head safe.
–
Cowboy Hat
A classic hat, perfectly suited for wearing as you ride into sunsets.
Clown Hat
The perfect hat for pratfalls, teeny cars, and wasting good pie.
Employee Cap
A Crazy Cap original!
–
Pirate Hat
YARRRR!
Mechanic Cap
A good hat to wear when it's time to get down to work.
–
Pilot Goggles
 ?
Snow Hood
 ?
Now that you know all the Super Mario Odyssey Hat Locations, you should check out other clothing such as "Outfits".
Remeber you can unlock other clothing using Amiibos, you can view more information here: