Super Galaxy Shyvana Skin is bringing the party onto the Rift, with Mecha dragons. You can pick up this skin for 1350 RP, here are some cool features and animations you'll get with it.
⦁ Purple, Yellow and Teal armored dragon suit.
⦁ High Tech particles that appear after her skill, autos and recall animations
⦁ New sound effects come with Super Galaxy Shyvana along with new SFX for all of her skills.
⦁ She also has a new recall animation different from the original. This recall animation is extra flashy!
This is not a Legacy edition skin so you'll be good to pick it up anytime.
Some hi def pictures are provided below that reveal in-game what Super galaxy Shyvana skin looks like. We've included idle stance of her. You'll be able to see recall animation and left, right, etc stances.

Super galaxy shyvana skin lots of new SFX for both human and her dragon form. This includes new particles for both forms as well. there is a lot to love in this new shyvana skin.

on top of all the crazy new visual changes in this super galaxy shyvana skin, there is a even more awesome recall animation available.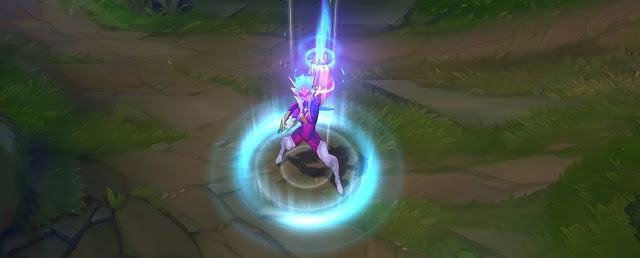 Even targets marked by the Super Galaxy shyvana skin E skill, will have futuristic spell effect above there head. This skin is looking like one of the stand out galaxy skins this season in league of legends.

Check out our elo booster LoL Build and LoL Counter guides to learn how you can build and counter this champion like the pros.