Super Galaxy Kindred Skin is bring the party onto the Rift, leaving you with blinded and seeing colors. You can pick up this skin for 975 RP, here are some cool features and animations you'll get with it.
⦁ Purple, Red and Orange futuristic Glow.
⦁ High Tech particles that appear after her skill, autos and recall animations
⦁ New sound effects come with Super Galaxy Kindred along with new SFX for all of her skills.
⦁ She also has a new recall animation different from the original.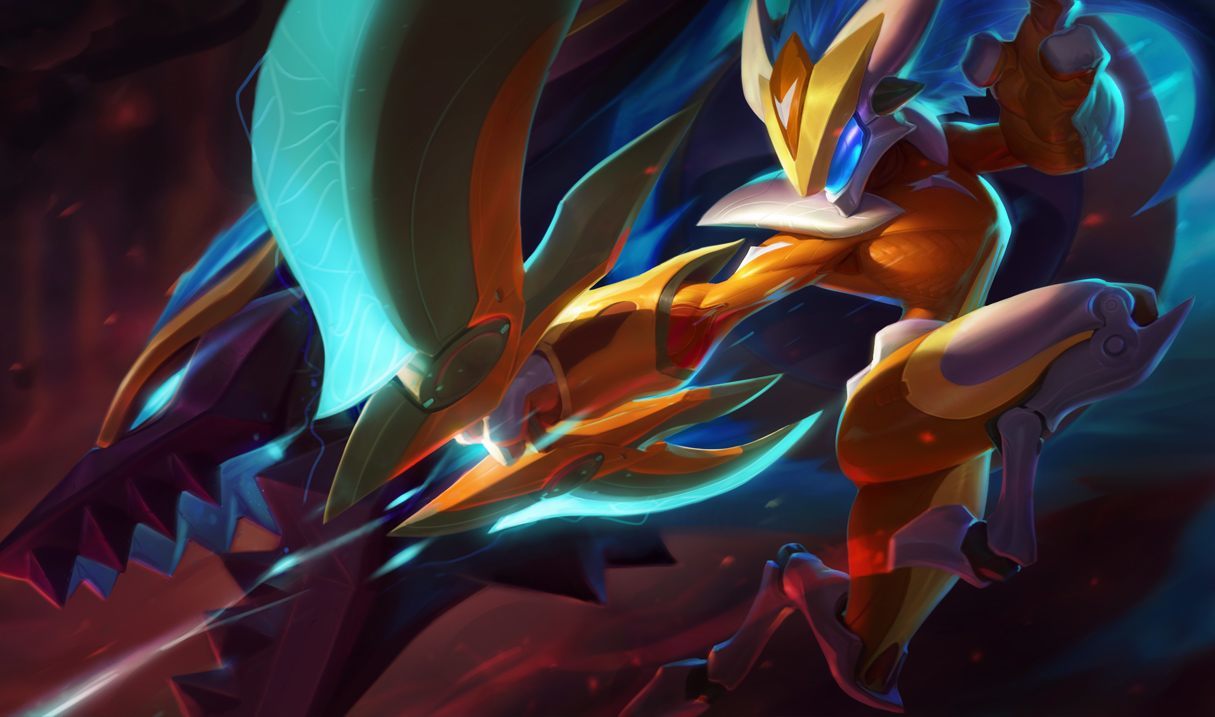 This is not a Legacy edition skin so you'll be good to pick it up anytime.
Some sweet pictures are provided below that reveal in-game what Super galaxy kindred skin looks like. We've included idle stance of her. You'll be able to see recall animation and left, right, etc stances.

Super Galaxy Kindred Skin is suited up in a stylish orange with hints of yellow armor. while her companion wolf is a vibrant purple and orange tint. This Kindred Skin also changes her hair color to a light cyan, matching her new bow.

Every single spell/skill has visual and SFX change in this Super Galaxy Kindred Skin. Wolf with the biggest change, fly around with a high tech jet like particle effect. If your kindred main, then chances are you going to buy this sweet Super galaxy kindred skin.

New recall animation is nice and all, The real beauty is her new Death animation. The Super Galaxy Kindred Skin on death, wolf fly's into kindred. As if to steal what life she has left, completely removing her color and most of her visual armor. possibly one of the best galaxy skin death animations to date.
Check out our elo booster LoL Build and LoL Counter guides to learn how you can build and counter this champion like the pros.