Super Galaxy Fizz Skin suits up in futuristic gear straight up from outer space. He is set to land on the Rift and shoot mystical flying geared up sharks at you. You can pick up this up for 1350 RP, here is alittle bit more about what you get from this skin.
Blue and shiny Armour for both you and your shark and a sweet finn that has an idle animation
Cool new particles for your autos, abilities and recall
New sound effects for all of your skill, recall and attacks
Awesome animation for when you're going back to base, fizz jumps into his mech and ports back.
This skin is not a Legacy edition so you can buy it anytime.
Pictures of super galaxy fizz Skin with animations, poses and more.

The champion splash of this skin has fizz under water with his mechanical shark.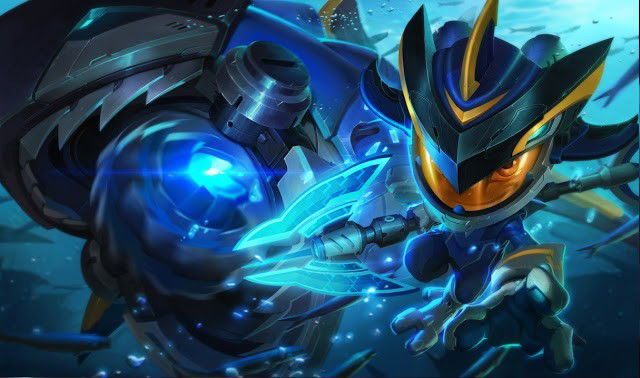 This is super galaxy fizz skin performing a recall back to base right after he jumps into his ship.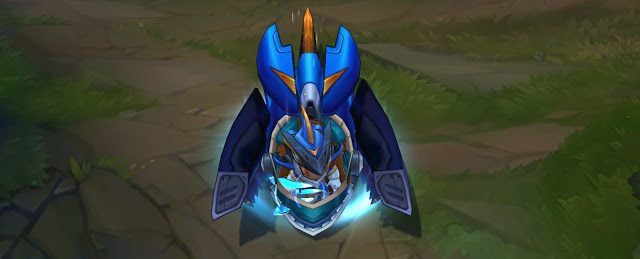 Some quick screen shots of his abilities including his R which has a mechanical shark coming up from the ground looking like a straight boss.

Yes, the idle fizz pose, his finn moves and looks really sweet like he ready to jump in there and one shot you. Of course you'll need to be fed to do such a thing. That concludes this super galaxy fizz skin spotlight review.

Check out our elo booster LoL Build and LoL Counter guides to learn how you can build and counter this champion like the pros.