Welcome to our Sekiro Items List of all Healing Consumables and various other stat buffing items. Players can use items to distract enemies and change how they approach the fight, as well ahead of time buff various stats to make a boss fight a little easier.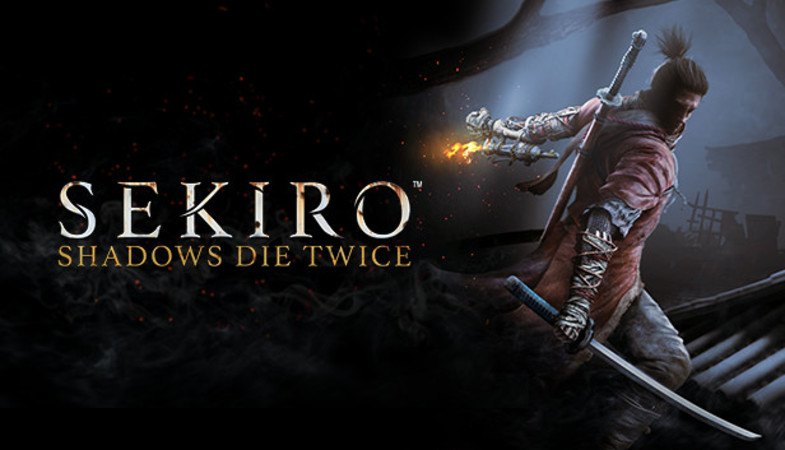 Sekiro Healing Items
Sekiro Healing Items List for PS4, XBOX1, and (Steam) PC. Players can use various consumables to restore health and even cure status ailments such as Poison, you can also use items such as Dragon's Blood Droplet to slightly boost your Resurrection Power in game.
| Healing Items | What It Does |
| --- | --- |
| Divine Grass | Fully restores Vitality and cures all status abnormalities |
| Healing Gourd | Restores the user's Health |
| Pellet | Medicinal Pellets that slowly restore Vitality |
| Bundled Jizo Statue | Restores a node of Resurrection Power |
| Dragon's Blood Droplet | Slightly increases the Resurrection Power |
| Dousing Powder | Heals the status abnormality "Burn" |
| Antidote Powder | Heals the status abnormality "Poison" |
Sekiro Consumable Items
Below we have a list of Sekiro Consumable Items that range from distracting enemies, Buff your Defense and even making enemies drop more items or money in the game.
Sekiro Items such as the Homeward Idol can be used to travel to Sculptor's Idol (Bonfire) and the Nightjar Monocular (binocular) is used to view enemies in the distance to prepare for an attack.
Other Items
What It Does

Homeward Idol
Returns the user to the last visited
Sculptor's Idol or Dilapidated Temple

Nightjar Monocular
A bamboo tube used to see distant objects
Sekiro Weapon items list, these consumables can be used with your katana or even prosthetic arm. One consumable that players may find useful if you play the stealth game is Fistful of Ash, which is used to distract enemies so you can execute them or sneak past them.
Weapons Items
What It Does

Fistful of Ash
A projectile that distracts enemies

Ceramic Shard
Throw it an enemy to draw their attention

Fearlessness Powder
Reduces Terror buildup and
increases Terror radius

Oil
Enemies covered in oil are more
vulnerable to the "Burn" status abnormality
These consumable items in Sekiro can be used to buff stats such as defense or reduce damage to your character's posture. but probably the most interesting is the Ballon items which can increase the drop rate of money and items from enemies in the game.
Consumables Items
What It Does

Ako's Sugar
Temporarily boosts posture damage dealt

Ungo's Sugar
Reduces damage to one's Vitality and
take's the Ungo Stance

Gokan's Sugar
Reduces damage to one's Posture for a time

Protection Sugar
Increases Defense

Mibu Balloon of Spirit
Provides a higher chance of obtaining
Spirit Emblems for a period of time

Mibu Balloon of Wealth
Acquire more coin for a period of time

Mibu Possession Balloon
Gain a higher chance of obtaining items

Light Coin Purse
A purse filled with a small amount of sen

Heavy Coin Purse
A purse filled with a large amount of sen

Snap Seed
Useful for breaking the effect of
an enemy's illusion techniques

White Spirit Emblem
Replenish Prosthetic Tool Use
You can view more Sekiro Guides by Clicking/Tapping the links below.