Welcome to our Sekiro Ashina Arts Skill Tree Guide is a solid tree with skills that will affect you most in combat. Skills like "Descending Carp" which can allow for increased damage to the enemy posture after deflecting, this is one of the skills we recommend grabbing early on in this game.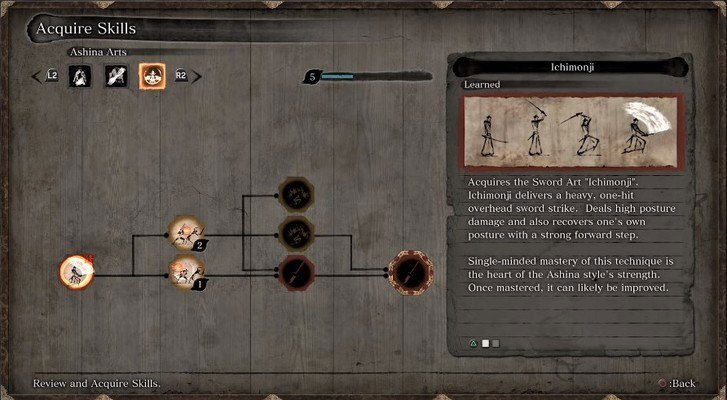 Sekiro Ashina Skills
Sekiro Ashina Skill Tree Guide for each skill and what it does, with skills like "Ichimonji" you can learn new attacks with your sword. Most of the Ashina Skills are straight forward and are mostly used in close combat.
Ashina Arts
| Ashina Skills | What It Does |
| --- | --- |
| Ascending Carp | Increases the damage inflicted to Posture upon performing a successful Deflection. |
| Descending Carp | For a few seconds after deflection, increases damage to enemy posture from all sources. |
| Ichimonji | Delivers a heavy, one-hit overhead sword strike |
| – | – |
| – | – |
You can view more Sekiro Guides by Clicking/Tapping the links below.