Rocket League is a physics-based vehicle soccer video game made by the clever minds at Psyonix.
Starting off in Rocket League, you'll be presented with many options when you start playing Rocket League either playing within the single player Season mode, or trying a solo match a in Exhibition, or stepping right into the big leagues with on-line play with other competitive players.
This is a game with a High Skill Cap, these types of games are often easy enough for any person to pick up and play and also in-depth enough for a competitive gamer.
Like any on-line game, Rocket League appears to have simple controls, however there's an over sized disparity in player's skill. most of this has to do with understanding how your vehicle's mechanics work.
Rocket Boost
There are 6 Boosts you can pick up on the map that will give you 100% Boost.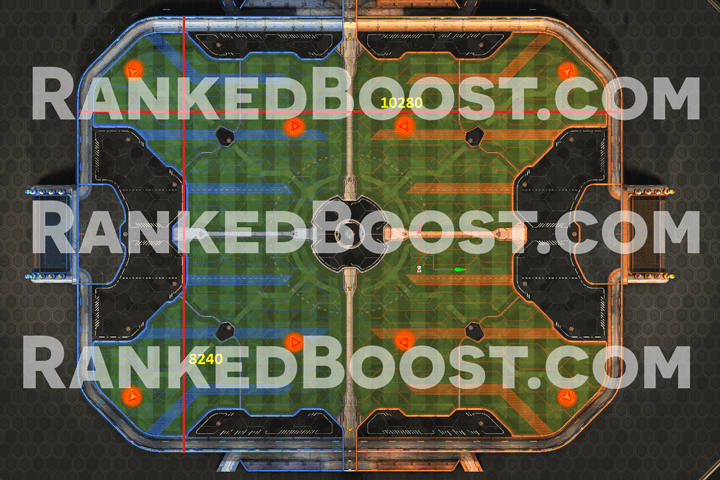 Demolition
If you have enough boost, it's possible to ram other enemy players and destroy them. In-game, it's known as a demolition. Simply get 100% boost then start boosting until you hear the second phase kick in. If you happen to collide with an opponent during this phase, he'll be demolished and respawn a few seconds later near his own goal. It's a good way to gain a field advantage for a few seconds. This will help you score more points overall, Plus it gives you extra points on the scoreboard!
Air Boost
To fly you just double jump and Boost in the Direction you want to fly in air. Its good idea to start practicing this skill early on since it is very effective for Scoring Points. You can give your team an advantage simply by being able to hit the ball in air with a Air Boost.
Level Titles:
List of all the available Level Titles.
Rookie = Level 0-9
Semi Pro = Level 10-19
Pro = Level 20-29
Veteran = Level 30-39
Expert = Level 40-49
Master = Level 50-59
Legend = Level 60-69
Rocketeer = Level 75
Leveling vs Ranked Mode
If leveling cant scratch that competitive itch, then you should give Rocket League Ranked Mode a try. In Ranked Modes you can Vs other equally skilled opponents. Rocket League Ranked Mode uses a Ranking System to determine the match making in other words the skill of the opponents you will be versing.
Learn more about Rocket League Ranked Mode
Rocket League
History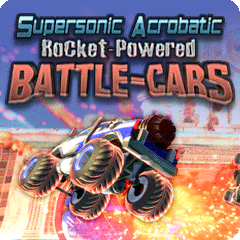 Before Rocket League was Rocket League it was known by another name, Supersonic Acrobatic Rocket-Powered Battle-Cars or SARPBC for short. physics based vehicle soccer game released on the playstation network in 2009.
2011 Psyonix announces they plan to make a sequal to SARPBC
2015 July 7th Rocket League is Released on PS4 and PC