Welcome to our Realm Royale Warrior Class Ability List and Passive Ability for Nintendo Switch and PC. You can view the Best Weapon for Warrior in Realm Royale and details about how their abilities and Legendary Weapon.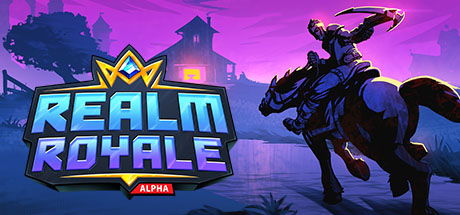 Realm Royale Warrior Class
The Realm Royale Warrior Class has many useful abilities such as the ability to heal allies and shield them. This Class tier list will apply across all platforms this game is available on PC and Nintendo Switch.
Realm Royale Warrior Ability
The Warrior Abilities are geared more towards players who prefer Tanks or Support Classes. This is mainly due to the warrior ability to Shield and Heal Allies.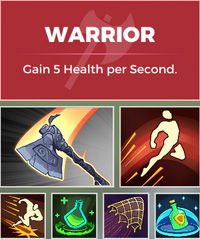 Passive Ability – Gain 5 Health per Second
| # | Warrior Abilities | What It Does |
| --- | --- | --- |
| #1 | Heroic Leap | Leap an incredible height and distance. |
| #2 | Charge | Dash forward dealing damage to enemies hit. |
| #3 | Flask of Healing | Throw a flask that heals allies. |
| #4 | Net Shot | Throw a net reducing your target's speed. |
| #5 | Shielding Potion | Throw a potion that shields allies. |

Heroic Leap – Common / Rare / Epic / Legendary
All Ranks – Leap an incredible height and distance.
Cooldown – 14/12/10/8s
Damage – 375/450/525/600

Shielding Potion – Common / Rare / Epic / Legendary
All Ranks -Throw a potion that shields. (You can shield yourself if you smash it near you)
Cooldown – 19/16/13/10s
Shield Amount – 350/400/450/500


Net Shot – Common / Rare / Epic / Legendary
All ranks – Throw a net reducing your target's speed
Cooldown – 10/8/6/4s
Slow % – 20/40/60/80%

Healing Potion – Common / Rare / Epic / Legendary
All Ranks – Throw a flask that heals allies. (Can heal yourself if thrown near you.)
Cooldown – 16/14/12/10s
Healing Amount – 250/325/400/475

Charge – Common / Rare / Epic / Legendary
All ranks – Deals 400 Damage
Cooldown – 11/9/7/5s
Rankings
Best Warrior Abilities
GOD Tier
[Best]
Charge
Heroic Leap
Tier 1
[Strong]
Flask of Healing
Tier 2
[Above Average]
Flask of Shielding
Tier 3
[Average]
Net Shot
Tier 4
[Below
Average]
Thrust
 
 

Tier 5


[Worst]
Figured out what class you are going to play? Have a look at our Weapons Tier List