Welcome to our Realm Royale Hunter Class Ability List and Passive Ability for Nintendo Switch and PC. You can view the Best Weapon for Hunter in Realm Royale and details about how their abilities and Legendary Weapon.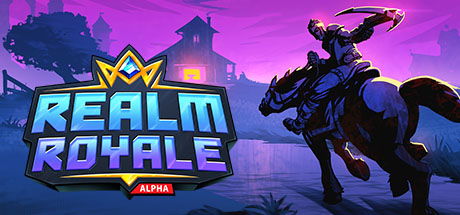 Realm Royale Hunter Class
The Realm Royale Hunter Class has many useful abilities such as the ability to go invisible and lay proximity mines for unsuspecting targets. This Class tier list will apply across all platforms this game is available on PC and Nintendo Switch.
Realm Royale Hunter Ability
The Hunter Abilities are geared more towards players who have a high skill cap, using a dodge roll mechanic combined with a leap/stealth.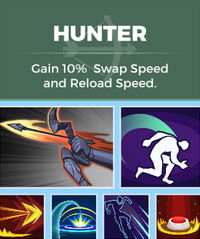 Legendary Weapon – Longbow 
Damage – 200-900
Longbow deals less damage if you don't fully draw it, down to 200 damage if you tap the button.
Passive Ability – Gain 10% Swap Speed and Reload Speed
#
Hunter Abilities

What It Does
#1
Dodge Roll
Quickly roll in the direction you are moving.
#2
Blast Shot
An explosive projectile that damages the enemy.
#3
Flare
Fire a flare that reveals enemies in a large area.
#4
Proximity Mine
A mine that explodes when enemies are near.
has falloff damage, dealing less damage at the edges of the explosion.
#5
Withdraw
Leap backwards and enter stealth.

Dodge Roll – Common / Rare / Epic / Legendary
All ranks – Quickly roll in the direction you are moving.
Cooldown – 5/4/3/2s

Blast Shot – Common / Rare / Epic / Legendary
All Ranks – Launch an explosive projectile that damages the enemy.
Cooldown – 18/16/14/12s

Proximity Mine – Common / Rare / Epic / Legendary
All ranks – A mine that explodes when enemies are near. (2 seconds to arm time)
Cooldown – 20/16/12/8s
Damage – 750/900/1050/1200

Flare – Common / Rare / Epic / Legendary
All ranks – Fire a flare that reveals enemies in a large area. 200 burn damage plus 10 damage per tick for X seconds
Cooldown – 14/12/10/8s
Reveal Radius – 120/150/180/210

Withdraw – Common / Rare / Epic / Legendary
All Ranks – Leap backwards and enter stealth.
Cooldown – 14/12/10/8s
Stealth Duration – 1/2/3/4s
Rankings
Best Hunter Abilities
GOD Tier
[Best]
Withdraw
Blast Shot
Tier 1
[Strong]
Flare
Tier 2
[Above Average]
Dodge Roll
Proximity Mine
Tier 3
[Average]
Tier 4
[Below
Average]
 
 

Tier 5


[Worst]
Figured out what class you are going to play? Have a look at our Weapons Tier List