Welcome to our Realm Royale Engineer Class Ability List and Passive Ability for Nintendo Switch and PC. You can view the Best Weapon for Engineer in Realm Royale and details about how their abilities and Legendary Weapon.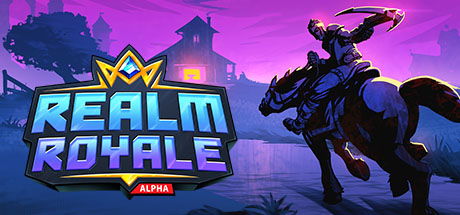 Realm Royale Engineer Class
The Realm Royale Engineer Class has many useful abilities such as the ability to heal allies through a totem and deploy turrets for extra damage. This Class tier list will apply across all platforms this game is available on PC and Nintendo Switch.
Realm Royale Engineer Ability
The Engineer are geared controlling location with their Turrets and Shields, they also have a jump ability which grants them amazing mobility in a fight.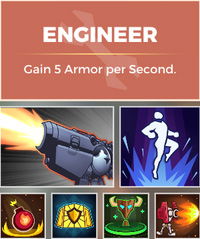 Passive Ability – Gain 5 Armor per Second
| # | Engineer Abilities | What It Does |
| --- | --- | --- |
| #1 | Thrust | Jet upwards into the air. |
| #2 | Barricade | Deploy a shield that blocks enemy shots. |
| #3 | Deploy Turret | Deploy up to 2 turrets that shoot enemies. |
| #4 | Fire Bomb | Throw a bomb that leaves a pool of fire. |
| #5 | Healing Totem | Deploy a totem that heals allies. |

Thrust – Common / Rare / Epic / Legendary
All ranks – Jet upwards into the air.
Cooldown – 8/7/6/5s

Fire Bomb – Common / Rare / Epic / Legendary
All ranks – Throw a bomb that leaves a pool of fire. (6 second Duration Time)
Cooldown – 16/14/12/10s
Damage Per Tick – 3/4/5/6% Max HP

Deploy Turret – Common / Rare / Epic / Legendary
All ranks – Deploy up to 2 turrets that shoot enemies.
Cooldown – 20/16/12/8s
Ability Duration – 25/30/35/40s

Barricade – Common / Rare / Epic / Legendary
All Ranks – Deploy a shield that blocks enemy shots. (cooldown starts counting after the duration time)
Cooldown – 16/14/12/10s
Ability Duration – 4/6/8/10s

Healing Totem – Common / Rare / Epic / Legendary
All ranks – Deploy a totem that heals allies. (4 Ticks per Second)
Cooldown – 4/6/8/10s
Ability Duration – 4/6/8/10s
Healing Per Tick – 10/20/30/40 HP
Rankings
Best Engineer Abilities
GOD Tier
[Best]
Healing Totem
Tier 1
[Strong]
Barricade
Deploy Turret
Tier 2
[Above Average]
Fire Bomb
Tier 3
[Average]
Tier 4
[Below
Average]
Thrust
 
 

Tier 5


[Worst]
Figured out what class you are going to play? Have a look at our Weapons Tier List