Welcome to our Realm Royale Assassin Class Ability List and Passive Ability for Nintendo Switch and PC. You can view the Best Weapon for Assassin in Realm Royale and details about how their abilities and Legendary Weapon.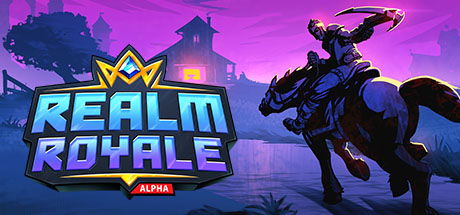 Realm Royale Assassin Class
The Realm Royale Assassin Class has many useful abilities such as the ability to teleport and blinding smoke screen. This Class tier list will apply across all platforms this game is available on PC and Nintendo Switch.
Realm Royale Assassin Ability
The Assassin Abilities are geared more towards players who like to sneak around and pick off their targets from a distance. Players who have played Widowmaker or Sniper Loudouts will find this class familiar.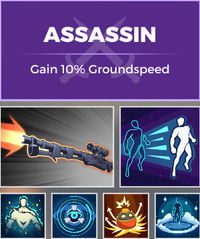 Passive Ability – Gain 10% Groundspeed
| # | Assassin Abilities | What It Does |
| --- | --- | --- |
| #1 | Blink | Teleport forward a short distance. |
| #2 | Concussion Bomb | A bomb that knocks back yourself. |
| #3 | Ghost Walk | Become untargetable and move faster. |
| #4 | Sensor Drone | Deploy a drone that reveals enemies. |
| #5 | Smoke Screen | Throw a smoke screen that blocks vision. |

Blink – Common / Rare / Epic / Legendary
All Ranks – Teleport forward a short distance.
Cooldown – 16/12/8/4s

Smoke Screen – Common / Rare / Epic / Legendary
All ranks – Throw a smoke screen that blocks vision.
Cooldown – 12/11/10/9s
Ability Duration – 5/6/7/8s

Concussion Bomb – Common / Rare / Epic / Legendary
All ranks – A bomb that knocks back your enemy. (Can be used on self for mobility.)
Cooldown – 14/12/10/8s
Damage – 150/300/450/600

Ghostwalk – Common / Rare / Epic / Legendary
All ranks – Become untargetable and move faster.
Cooldown – 12/10/8/6s
Ability Duration – 2/3/4/5s
Movement Speed – 15/30/45/60%

Sensor Drone – Common / Rare / Epic / Legendary
All Ranks – Deploy a drone that reveals enemies.
Cooldown – 20/16/12/8s
Ability Duration – 2/3/4/5s
Rankings
Best Assassin Abilities
GOD Tier
[Best]
Ghost Walk
Tier 1
[Strong]
Blink
Smoke Screen
Tier 2
[Above Average]
Concussion Bomb
Tier 3
[Average]
Sensor Drone
Tier 4
[Below
Average]
 
 
 

Tier 5


[Worst]
Figured out what class you are going to play? Have a look at our Weapons Tier List