Best Supporter Pokemon Tier List
Pokemon Unite Best Supporter Pokemon Guide, the Supporter Role gives allies buffs and enemies debuffs. We have ranked the strongest Attackers in a Tier List; just below that, you can find their Stats (Offense, Endurance, Mobility, Support, and Scoring). We also have recommended Held and Battle items you should use with the Supporter role based on its playstyle in-game.
Best Supporter Pokemon Unite
S TIER

The Best Supporter Pokemon To Play.

A TIER

Very Strong, but not on the same level as S-Tier Choices.

B TIER

Good choice and can be viable with the right team.

C TIER

An Average choice, middle of the pack neither good nor bad.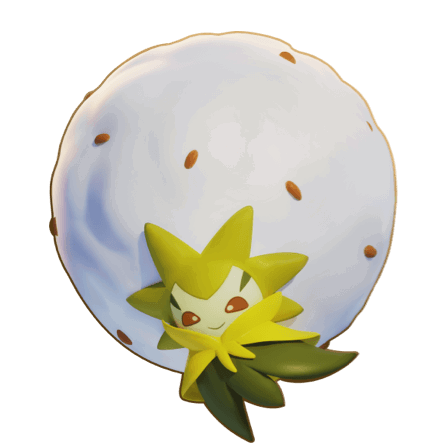 Eldegoss

Best Pokemon Tier List
List of Supporter Pokemon Stats in Pokemon Unite
Below is a complete list of every Supporter Pokemon's Stats in Pokemon Unite.
Pokemon
Role
Offense
Endurance
Mobility
Support
Scoring
Total

Eldegoss

Novice

Ranged

Supporter

3
4
5
8
5
25

Mr. Mime

Intermediate

Melee

Supporter

3
8
2
8
3
24

Wigglytuff

Intermediate

Ranged

Supporter

2
5
5
9
4
25

Blissey

Novice

Ranged

Supporter

2
7
3
9
3
24
Best Supporter Items To Use
Below is a list of the best Supporter Held and Battle items based on the Role's Playstyle.
Best Held Items For Supporter
Held Item
Stats

Exp. Share

HP +16 ~ 240

Movement Speed +0 ~ 150

Bonus Passive Experience +2 ~ 4

---

While the Pokémon has the fewest Exp. Points on its team, it gains 2/3/4 Exp. Points per second. However, it will no longer receive shared Exp. Points when its teammates defeat wild Pokémon

Buddy Barrier

HP +20 ~ 600

Shield +20% ~ 40%

---

Upon using a Unite Move, the attacker and its lowest-HP ally gain a shield for 20/30/40% of their max health.

Focus Band

Def +2 ~ 30

Sp. Def +0 ~ 30

HP Recover Amount 8% ~14%

---

When the Pokémon drops to low HP, then each second for three seconds, it recovers 8/11/14% of the HP it had lost

Shell Bell

Sp. Atk +1.6 ~ 24

Move Cooldown -0% ~ -4.5%

HP Heal Amount 45 ~ 75

---

Restore at least 45/60/75 HP when you land an ability. The higher your Sp. Atk, the more HP you recover. ( 10 Second Cooldown ) ~ ( Healing Increased with Sp.Atk )
Best Battle Items For Supporter
Battle Item
Stats

Eject Button

Cooldown: 70 Seconds

---

Moves to a specified direction immediately.

Potion

Cooldown: 30 Seconds

---

Heal your Pokemon for 12.5% of its maximum health.

White Smoke

Cooldown: 40 Seconds

---

Puts up a smokescreen that decreases movement speed of all enemy Pokemon in a wide area.