Best Speedster Pokemon Tier List
Pokemon Unite Best Speedster Pokemon Guide, the Speedster Role has lots of mobility and an assassin like playstyle. We have ranked the strongest Attackers in a Tier List; just below that, you can find their Stats (Offense, Endurance, Mobility, Support, and Scoring). We also have recommended Held and Battle items you should use with the Speedster role based on its playstyle in-game.
Best Speedster Pokemon Unite
S TIER

The Best Speedster Pokemon To Play.

A TIER

Very Strong, but not on the same level as S-Tier Choices.

B TIER

Good choice and can be viable with the right team.

C TIER

An Average choice, middle of the pack neither good nor bad.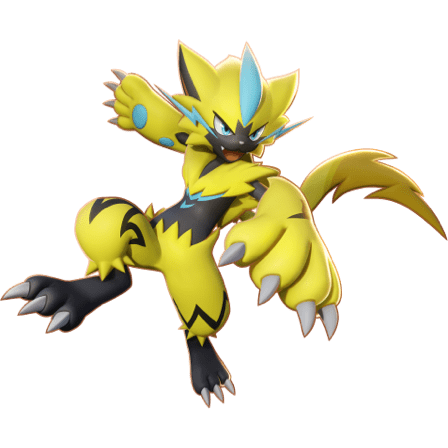 Zeraora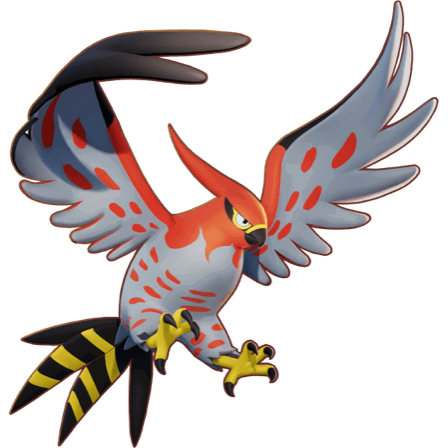 Talonflame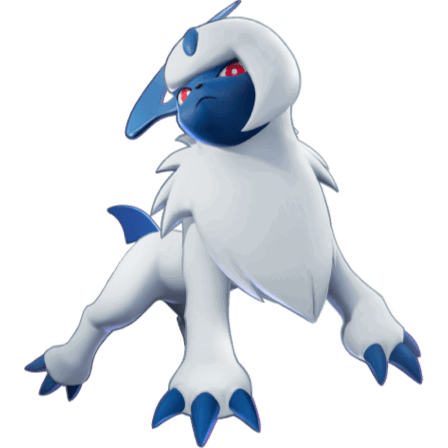 Absol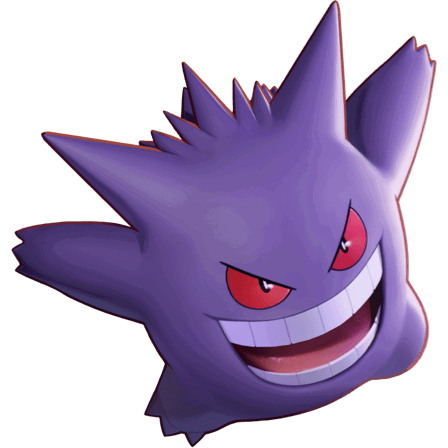 Gengar
List of Speedster Pokemon Stats in Pokemon Unite
Below is a complete list of every Speedster Pokemon's Stats in Pokemon Unite.
Pokemon
Role
Offense
Endurance
Mobility
Support
Scoring
Total

Absol

Expert

Melee

Speedster

7
4
8
1
5
25

Gengar

Expert

Melee

Speedster

7
2
8
1
6
24

Talonflame

Intermediate

Melee

Speedster

5
3
10
1
7
26

Zeraora

Expert

Melee

Speedster

7
3
8
1
6
25
Best Speedster Items To Use
Below is a list of the best Speedster Held and Battle items based on the Role's Playstyle.
Best Held Items For Speedster
Held Item
Stats

Sp. Atk Specs

Sp. Atk +0.8 ~ +24

Sp. Atk Upon Goal +8 ~ 16

---

When the Pokémon scores a goal, its Sp. Atk increases by 8/12/16

Attack Weight

Attack +0.6 ~ 18

Attack Damage Upon Goal +6 ~ 12

---

When the Pokémon scores a goal, its Attack increases by 6/9/12

Float Stone

Attack +1.6 ~ 24

Movement Speed +0 ~ 120

Movement Speed Out of Combat +10% ~ 20%

---

Increases movement speed by 10/15/20% when the Pokémon is not in combat

Shell Bell

Sp. Atk +1.6 ~ 24

Move Cooldown -0% ~ -4.5%

HP Heal Amount 45 ~ 75

---

Restore at least 45/60/75 HP when you land an ability. The higher your Sp. Atk, the more HP you recover. (10 Second Cooldown) | (Healing Increased with Sp.Atk)

Muscle Band

Attack +1 ~ 15

Basic Attack Speed +0% ~ 7.50%

Bonus Attack Damage On Hit +1% ~ 3%

---

When basic attacks hit, the damage is increased by 1/2/3% of the opponent's opposing HP

Wise Glasses

Sp. Atk +10 ~ 39

Sp. Atk Percent +3% ~ 7%

---

Increases Sp. Atk by 3/5/7%.

Scope Lens

Critical-Hit Rate +0.4% ~ 6%

Critical-Hit Damage +0% ~ 12%

---

Increases the damage of basic attack critical hits. The higher the Pokémon's Attack, the more the damage increases
Best Battle Items For Speedster
Battle Item
Stats

Eject Button

Cooldown: 55 Seconds

---

Moves to a specified direction immediately.

Full Heal

Cooldown: 40 Seconds

---

Removes all hindrances affecting your Pokemon and makes it immune to all hindrances for a short time.

X-Attack

Cooldown: 40 Seconds

---

X Attack boosts your Pokemon's Attack and Sp. Attack stat for 5 seconds.

X-Speed

Cooldown: 50 Seconds

---

Increases your Pokemon's Speed for a short period of time. Your Pokemon's movement speed will not be able to decrease while this item is in effect.

Fluffy Tail

Cooldown: 25 Seconds

---

Prevents wild Pokemon from acting and increases their damage taken by 1.5 times.