Welcome to our Pokemon Duel Fusion Guide, learn how to fusion works and how to level up your strongest pokemon figures.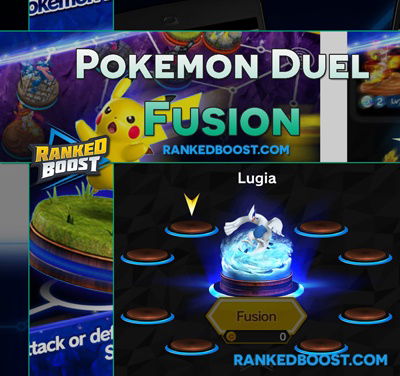 What Is Fusion?
Pokemon Duel Fusion allows players to Fuse Pokemon with Cubes & Rare Metal Items earned from Boosters.



Fusing will give your Pokemon EXP, which in turn will Level Up your Pokemon Figure. This increase in level will allow you to select a White, Blue, Purple or Gold move, When selected it will increase in Damage and Wheel Size.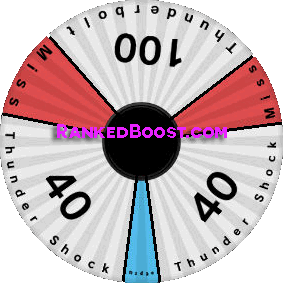 When you increase the size of a White, Blue, Purple or Gold Move it will, in turn, decrease the size of the RED Miss on the Wheel Spinner.
(Note: Pokemon Duel Fusion allows you to fuse duplicate Pokemon Figures together, doing this will cost Coins.)
Total Coins Cost to reach max level on figures based on Rarity are as follows:
Common Cost Total

– 21108

Uncommon Cost Total

– 37933

Rare Cost Total

– 150305

EX Cost Total

– 337720
How To Fuse Pokemon Duel Figures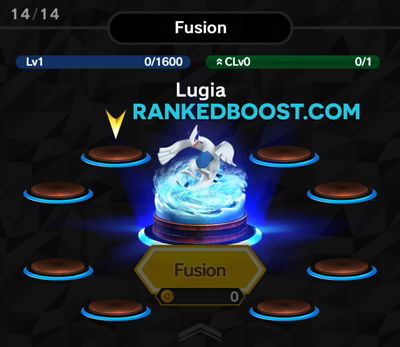 The are 3 main items players use to level up there Pokemon in Pokemon Duel.
(Note: These items will be consumed when leveling up your pokemon figure.)
Duplicate Pokemon Figures – You can use Extra Figures you have in fusion to Earn Pokemon EXP.
Green Cubes – You can use Green Cubes to increase the Pokemon you are fusing's Chain Level.
Rare Metals – You can use Rare Metals to also Increase Your Pokemon's EXP.
(Note: You will need the same Rarity as the Figure EX, R, UC, C when using Rare Metals and Cubes in fusion.)
Amount of EXP needed to Level each Rarity Type of Pokemon using Fusion.
Common Level XP Cost
Lv2 = 100 XP
Lv3 = 225 XP
Lv4 = 1000 XP
Lv5 Max = 5000 XP
Total = 6325 XP
Uncommon Level XP Cost

Lv2 = 180 XP
Lv3 = 405 XP
Lv4 = 1800 XP
Lv5 Max = 9000 XP
Total = 11385 XP
Rare Level XP Cost

Lv2 = 720 XP
Lv3 = 1620 XP
Lv4 = 7200 XP
Lv5 Max = 36000 XP
Total = 45040 XP
EX Level XP Cost

Lv2 = 1600 XP
Lv3 = 3600 XP
Lv4 = 16000 XP
Lv5 Max = 80000 XP
Total = 101200 XP