NA LCS Spring Split 2017 Esports Power Rankings. Pro Player Champion Picks/Win-rate, Champion Bans & Team Rankings based on their overall LCS and global performance. Ranked in a LoL Tier List & Power Ranking Format to showcase the Best NA LCS Champions, LoL Players & Teams in the League of Legends Esports Competitive Scene. The easiest way to find the strongest team in NA LCS Spring Split 2017 this year.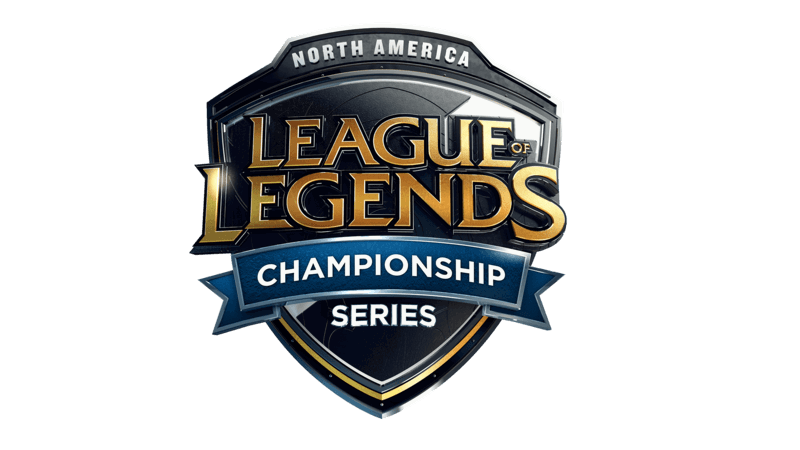 NA LCS Spring Split 2017
NA LCS Spring Split 2017 Format will be a Double Round Robin For 9 Weeks.
1st-2nd Place = Secure First Round Byes in the Spring Split Playoffs.
3rd-4th-5th-6th Place = QuarterFinals Spring Playoffs.
7th Place = Re-qualifies for next split – Cannot participate in Spring Split Playoffs.
8th-9th Place = Play Against Challenger Series Teams for there Spot in North American.
10th Place = Is automatically Relegated into Challenger Series and the (1st)First Place Team in Challenger Series takes there Spot.
NA LCS Champion Pick & Ban, The Strongest Champion Picks being used in competitive play. Even added some of the Weakest Champion Picks to ever be seen in the NA LCS Spring Split 2017. Then there is ever elusive Tier 1 full of Team Composition Champions and Blind/Counter Pick Champions that Pro LoL Players tend to use. The highest ranking Champion Picks in this Tier List will also have High Win Rates & High Ban Rates.

NA LCS Champion Ban
(Highest Champion Ban Rates)
The highest rate NA LCS Champion Bans, These are Champions that are always Banned in competitive play. If you don't find a champion ban in this tier, it was most likely a ban that was targeted at a Single Player.
[table id=43 /]

NA LCS GOD TIER
(Best Champion Picks)
The best NA LCS Champion Picks, These LoL Champions are the strongest picks in North American Esports. Most God Tier Champion Picks are also banned most games, Since they are the Best/Strongest Champion Picks and very reliable choice for Pro LoL Players.
[table id=44 /]

NA LCS TIER 1
(Good/Strong Champion Picks)
Strong Champion Picks and Team Composition Champions. Champions within Tier 1 are more or less a means to a end champion pick. Meaning Tier 1 Champions are often picked specifically for a Team Composition, this in effect with the right team comp can make a Tier 1 Champion as strong as a God Tier Pick.
[table id=45 /]

NA LCS TIER 2
(Weak Champion Picks | Out-Of-The-Meta)
Weak Champion Picks, Tier 2 Picks have seen at the very least one game played. However due to Poor Performance its unlikely you will see these champions very often.

NA LCS Power Ranking
Trying to find out who the Best NA LCS Teams are?
This Esports Tier List ranks all the NA LCS Summer Split Teams from the Best to Worst. Increase your chances of choosing what NA LCS Summer Split Teams will win LCS Every Week in Fantasy LCS • Vulcun Draft • Draft Kings • Alpha Draft.
A Team Power Ranking is designed to help players quickly and easy see what NA LCS Summer Split Teams are performing the best. There are many factors when power ranking a NA LCS Team, first you will measure the LCS teams Players Individual Skill. Then you will take into account how well the NA LCS Summer Split Team Functions as a Team or Single Unit. Since LoL is a Team Based Game, most teams that succeed are the ones who perform well together.










Teams participating in NA LCS Spring Split 2017:
Counter Logic Gaming
Team Dignitas
Immortals
Team Liquid
Team SoloMid
Cloud9
Phoenix1
EnVyUs
FlyQuest Esports
Echo Fox
Best NA LCS Team
The Best NA LCS Team Power Rankings, S-Tier has the strongest NA LCS Teams currently competing in this LCS Split. while C-Tier has some of the Weakest teams.
S-Tier
These are regarded as the Best NA LCS Teams and are almost always expected to Win Every Week.




A-Tier
These NA LCS Teams are Strong but not considered the best in their Region.




B-Tier
These NA LCS Teams are Average and for the most part and rarely perform when its needed the most.




C-Tier
These NA LCS Teams are the Worst and most likely to lose games every week to all the other Teams.


TBD
It would be unfair to rank a brand New NA LCS Team Power Ranking until we see how they will perform on the Stage.

View our other League of Legends Tier Lists.

NA LoL Esport
North America is home to some of the Biggest LoL Esport Names such as Team SoloMid, both Bjergsen & DoubleLift on the TSM Roster makes them one of the most favored Teams this NA LCS Summer Split. Along with a slew of other gaming organization entering the NA LCS with Teams full of foreign Talent, most notably from South Korea League of Legends Scene.
A detailed look at the different types of LoL Pro Players Competing around the world in LoL Esports this Year. The Korean LCK using only Players from there own region, While North American teams are picking up Lots of Foreign Talent from other country's. North America isn't the only Region on the Korean Hype Train, all regions in LoL Esports have Korean Imports this Year. NA LCS Power Rankings are looking stronger then ever with the addition of some strong foreign players.
North Americas League of Legends Esports Scene is among the biggest Esports community in the west. The NA region is home to some of the biggest Organization in the gaming industry and also to the RIOT offices themselves.
Tencent a Chinese investment holding company invested a majority stake in Riot Games giving them Full Ownership.
LoL Esport is always evolving with New Pro Players and Bigger Gaming Organizations who invest into there LoL Teams and in the entire Esports Scene. League of Legends Esports is a highly competitive Esport, If a player is under performing there likely to be replaced by a better performing player. This is even more true for popular NA LCS Teams such as TSM and CLG, Since the North American LoL Community expects these teams to perform is really high. We track how well LCS Teams, Players and even Champion Picks perform using Power Rankings.
Fantasy Esports
The newest addition to the every growing video gaming industry: Fantasy Esports. Fantasy Draft as some may know it, Players Bet on there favored Pro LoL Players and LCS Teams. Picking the Players and Teams that you think will win is the objective, they more accurate your Draft Picks the more money you make with your Fantasy Esport Bets. Setting Up Roster, Selecting Players you think will carry and even win in the LCS all the while making money.
Using this Fantasy Esports Tier List you can help you make the right decision when Choosing What Players or Teams to Draft into your Roster.
NA LCS 2017 Spring Split Schedule
When Does NA LCS Spring Split Start and how long its expected to last? NA LCS Summer Split will be using a Double Round Robin Format and will last 9 Weeks. At the end of the 2017 Spring Split the highest ranking teams will compete in the Spring Split Playoffs to determine 1st place NA LCS Spring Split Team.
After NA LCS Spring Split Playoffs is over, the Summer Promotion Challenger Series will begin for participating Challenger Teams.
Start Date: January 20, 2017
Country: USA 

End Date: March 26, 2017
Playoffs Date: TBA 2017