Mecha Zero Sion Skin is a Legendary LoL Skin, with some awesome animations. With most Legendary Skins, this Sion Skin and filled with everything you have come to expect. Almost everything is unique about this Legendary Sion Skin, including the Voice over. Sion W now visually changes color, this will better help indicate when the shield will explode. Below we go into detail of all the Mecha Zero Sion Skin Features.


The Mecha Zero Sion Skin like most Legendary Skins, is one of many features. Possibly the most notable of which, is Sion ability to transform into a train during his Ultimate (R).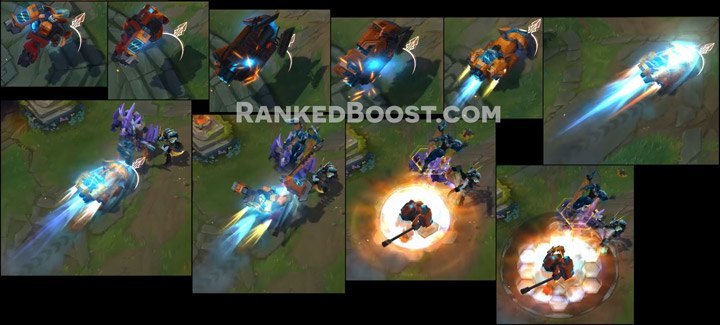 Another great Mecha Zero Sion Skin animation, is the recall transform animation.

Mecha Zero Sion Skin

Skin Type

: Legendary | 1820 RP

Visual

: Model | Spells/Ability

Animations

: Taunt | Recall | Dance | Death

Sound/Voice

: Voice Over | Sound Effect | Dialogue




Animations
Custom Animation can include one or more of the following:
Taunt Animation
Recall Animation
Dance Animation
Laugh Animation
Death Animation
Voice | Sound
Custom Voice can include one or more of the following:
Voice Change
Dialogue Change
Sound Effect Change
Visual
Visual Changes can include one or more of the following:
Visual Change
Spell/Ability Visual Change
LoL Skin Tiers
The different types of LoL Champion Skins available.
Basic: 750 RP • 10-20% of the skins released
Regular: 975 RP • 50-75% of the skins released
Quality: 1350 RP • 7-15% of the skins released
Legendary: 1820 RP • 6-10% of the skins released
Ultimate: 3250 RP • 2-4% of the skins released