Welcome to our Marvel vs. Capcom: Infinite Infinity Stones Guide, here we will explain what each stone does and how activating them will change how much damage you deal or even heal.

Before we get into the different MVCI Infinity Stones, you should know about the "Infinity Surge" and "Infinity Storm". Each stone has the ability to use both the Surge and Storm effect, however, only the Storm Effect will take the meter, but this meter is separate from your Hyper Meter.
Marvel vs Capcom Infinite Infinity Stones
Below is our Marvel vs Capcom Infinite Infinity Stones List, we explain what each stone does with it Surge and Storm Abilities.
Marvel Vs Capcom Infinite Infinity Stone Power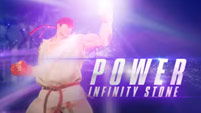 Surge: Energy is released from the user's hands causing a Pushback Wall-Bounce Burst. While not in the Infinity Storm, wall-bounce cannot be repeated again after using the damage properties on either Infinity Storm or the moves that have wall-bounce properties.

Storm

: Increases damage, obtains unteachable and infinite bounce move properties causing the opponent to be unable to recover from combos, and causing the opponent to push themselves while they are using Advancing Guard against opponents' attacks.
Marvel Vs Capcom: Infinite Infinity Stone Time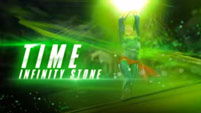 Surge: Teleport. Can be directed and You can even pass through projectiles using this technique.
Storm: have no recovery on moves on all normals and specials, and speeds up Active Switch.
Marvel Vs Capcom: Infinite Infinity Stone Space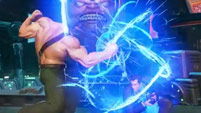 Surge: Pulls the opponents closer to the player, this is really useful versus zoners. Similar to Magneto's Fatal Attraction move.
Storm: Traps the opponent inside the box on their last positions, this will reduce their mobility drastically. Also, they will be unable to Tag-In with their teammates.
Marvel Vs Capcom: Infinite Infinity Stone Reality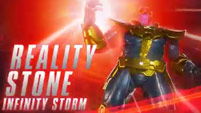 Surge: Projects a generate a slow, homing projectile that will follow the opponent's direction for few seconds. This is a great use for a team of zoners that you have set up.
Storm: Initiates the elemental powers with each button, The opponent can be frozen, electrified, and burned during this.
Marvel Vs Capcom Infinite Infinity Stone Mind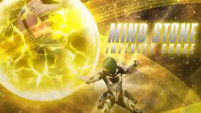 Surge: Works similar to command grab, if you manage to land it will cause the enemy to be dizzy for few minutes.
Storm: regenerate the team's hyper meter gauge to maximum.
Marvel Vs Capcom Infinite Infinity Stone Soul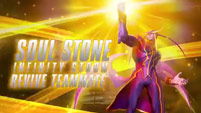 Surge: Shoots an energy pulse that leach life from the opponent into their own life bar if it connects with them.
Storm: If the player's teammate is dead upon activating Soul Infinity Storm, the player's teammate will be revived with 20% Health bar.
Not sure who are the strongest characters in MVCI?
You ready for the 6 NEW Characters? Players are expecting at least 2 Confirmed and 4 others based on information that was datamined.