Welcome to our Marvel vs. Capcom: Infinite DLC Character List, This will include confirmed, Leaked, and Datamined Characters. At the moment players are expecting at least Six NEW DLC Characters to join the roster after launch.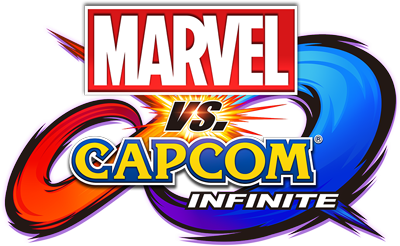 Marvel vs Capcom Infinite DLC
Below we have put together a Marvel VS Capcom Infinite DLC Character List, we will tag with either Datamined, Leaked and Rumoured. This will help you know which are confirmed and which are not in terms of the upcoming Downloadable Content.
Rankings
Characters List
Ultron Sigma



Confirmed

Sigma is the main antagonist of the Mega Man X series by Capcom. He is making his debut as a DLC character and one of the main antagonists along with Ultron in form of Ultron Sigma. This is cross between Sigma and Ultron thanks to the Infinity Stones.
Black Panther



Confirmed



Black Panther is a character from Marvel comics, debuting Fantastic Four (#52) in July of 1966. Appearing as a Marvel Vs Capcom Infinite DLC Character, expected sometime after the game's launch.
Ant-Man



Datamined



The persona was originally the superhero alias of the brilliant scientist Hank Pym after inventing a substance that allowed him to change size.
Venom



Confirmed



Venom is the moniker of the humiliated journalist Eddie Brock when he bonds with the Klyntarian alien symbiote that first attached itself to Spider-Man when it first came to Earth. Venom has also appeared in many previous Marvel vs Capcom Games.
Winter Solider



Confirmed



 The history of James Buchanan Barnes spans some 70 years of publications. This Marvel vs Capcom Infinite DLC Characters name popped up while the game was being data mined.
Monster Hunter

Confirmed

This one is bit tricky, however, during the datamine players found a character by the name of "Hunter" within the Roster. Players were quick to assume this was likely related to Capcom's Monster Hunter Series.
Black Widow

Confirmed

one of the best spies and assassins in the world. Originally an agent of the Soviet agency for foreign intelligence, the KGB, she later became a member of S.H.I.E.L.D., the international counter-intelligence agency. Having extensive mastery in the martial arts and armed with her Widow's Bite.
Not Sure what character to play? You can View the Best Characters in the game using our Tier List.