LPL Spring Split 2016 Fantasy Esports Tier List. Pro Chinese Players Champion Picks/Win-rate and there Team Rankings based on overall LPL and global performance within in the last year. Ranked in a League of Legends Tier List Format to showcase the Best LPL Champions, Players & Teams in the League of Legends Chinese Esports Scene.
[snippet esports-tier-list]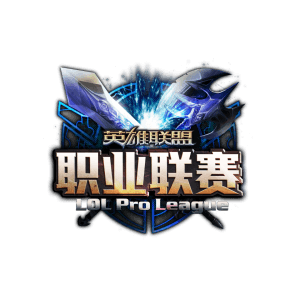 LPL Spring Split 2016
LPL Spring Split Format will be a Double Round Robin For 10 Weeks.
12 Teams Divided into 6 Groups – Group A & Group B
All Games are BO3 – Winner receives 1 Point.
1st-Place In Group A & B – Will qualify for SemiFinals.
2nd Place In Group A & B – Will qualify for Quaterfinals.
3rd and 4th Place In Group A & B – Will Battle for a QuaterFinals Spot.
5th and 6th Place In Group A & B – Will play in the Promotions Tournament.
LPL Champion Bans
LPL's Must Ban Champions, These Champions are banned most if not all the time versus other LPL Teams. If a specific Champion Ban is not listed in this Tier, then it is most likely a ban targeted towards a certain LPL players champion pool.
[sociallocker]
[table id=37 /]
[/sociallocker]
LPL God Tier Champions
LPL's Must Play Champions, These Champions in the current competitive meta are the best pick for Pro LPL Players. This Champion will be the most picked in LPL since they are the most dependable champions for Pro Play at the moment.
[table id=36 /]
LPL Tier 1 Champions
LCK's Team Comp/Preference Pick Champions, These Champions are more of a comfort pick. Tier 1 Champion are best used in a situation where a specific champion is needed to form a Team Composition.
[table id=35 /]
LPL Tier 2 (RIP) Champions
LCK's Rest In Peace/ Never Again Champions, These Champions have had some play on the LPL Stage. You wont see these champions again for awhile, since there performance was poor and no Pro Player or Team for that matter will play it again.
[table id=38 /]

Teams participating in LPL Spring Split 2016 From Left to Right:
SK Telecom T1 – CJ Entus – Jin Air Green Wings – kt Rolster – ROX Tigers – Longzhu – e-mFire – Afreeca Freecs – SBENU Sonicboom – Smasung
GOD Tier
These teams are considered the Best Teams in LPL and expected to be the best in the world.


Tier 1
These LPL Teams are Strong but not the best in China.




Tier 2
These LPL Teams are Average among the other Chinese Teams.




Tier 3
These LPL Teams are the Worst and will likely lose games every week to other more experienced LPL Teams.


TBD
It would be unfair to rank brand New LPL Teams until they perform on Stage and under pressure.
Trying to find out who the Best LPL Individual LoL Players are?
The Chinese Esports Scene is growing faster every year, well founded Esports Teams and Organized Events helped with most of this growth. However the performance of Chinese Players themselves were the biggest factor when it comes to a global scale. China host some of the most talented pro players in league of legends right now.
TOP 5 LPL Spring Split 2016 LoL Players
LPL Chinese Players You Should Draft Pick In Your Fantasy LCS • Vulcun Draft • Draft Kings • Alpha Draft:
LoL Esport
With Online Gaming in China being one the largest growing Internet Business in the World, Large Organization are investing more every year into the Esport of China. Not to mention "Tencent Games" Investing into league of legends itself gaining Ownership of Riot Games.
China is seen as one of the best Regions in terms of Esports only behind South Korea. With China Huge Player Base and large Gaming Organization it would seem china will be closing that gap between them and the Koreans.
Fantasy Esports
A growing trend in online video gaming industry is Fantasy Esports. Fantasy Draft as some may call it, Players Bet on there favored Pro LoL Players and LPL Teams. Picking Players and Teams that you think will win is the objective, they more accurate your Draft Picks the more money you make with your Fantasy Esport Bets. Setting Up Rosters, Selecting Players you think will carry or maybe even win in the LPL.
Using this Fantasy Esports Tier List you can help you make the right decision when Choosing What Players or Teams to Draft into your Roster.
LPL 2016 Spring Split Schedule
LPL Spring Split will be 10 Weeks of Double Round Robin BO3's , with Winners of the BO3's Awarded 1 Point. Once LPL Spring Split is completed, Teams with enough qualifying points will compete in LPL Spring Playoffs to determine the 1st Place LPL Spring Split Team.
After LPL Spring Playoffs the LPL Summer Promotions starts for Challenger Series Chinese Teams.
Start Date: January 14th 2016
Country: China

End Date: TBD
Playoffs Date: TBD