LMS Spring Split 2016 Esports. Pro LMS Players Champion Picks & Bans, LMS Team Power Rankings. Listed in a League of Legends Tier List Format and complete with the Best Performing LMS LoL Players currently. Stay Up-To-Date with the strongest LMS Teams and Players in LoL Esports.
[snippet esports-tier-list]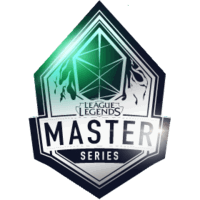 LMS Spring Split 2016
LMS Master Series will Host Teams from Taiwan, Macao & Hong Kong.
Each Team will versus each other 3 Times for a Total of 84 Games.
Each Match is a BO1.
1st-2nd-3rd-4th Place Teams Advance to Playoffs.
5th-6th-7th-8th Place Teams will Drop into Promotions for Next Season.
Playoffs are Single Elimination
Playoffs Matches are BO5
LMS Champion Picks & Bans
LMS Champion Picks and Bans, The Best Champions being used right now in LMS. We also included some of the Weakest Champion to ever be used in LMS for good measure. Along with Team Comp specific Champions and highly favored Counter Pick Champions.
LMS Champion Bans
LMS Most Banned Champions, Champion within this Tier are almost always banned due to there effectiveness in competitive LMS play. Some Champions did not make it in this tier since they were only ban due to a single player champion pool.
[table id=52 /]
LMS God Tier Champion Picks
LMS Most Played Champions, LMS Pro Players will almost always pick these Champions. God Tier Champion Picks are the most reliable choices in LMS at the moment, Since they are the Best Champion Picks they will be banned most games.
[table id=53 /]
LMS Tier 1 Champion Picks
LMS Comfort Pick/Team Composition Champions, Tier 1 Champion Picks for the most part are Preference/Counter Picks Champion Choices in LMS. Most of these Champion will only be used based on 3 things, LMS Players Champion Pool or as a Safe Pick/Blind Pick. Lastly these Champion Picks are often used for Team Comps, this can make a Tier 1 Champion with the right Team Comp as strong as God Tier Champion.
[table id=54 /]
LMS Tier 2 (RIP) Champion Picks
LMS Rest in Peace/Please Buff Champions, Tier 2 Champion Picks have been played at least once in LMS. Due to poor Performance these Champions will not be picked again until the lol Meta is in there favor or this specific Champion Receives a Buff.
[table id=55 /]
LMS Power Rankings
Want know who the Best LMS Teams are?
This Esports Power Ranking list all LMS Teams from Best to the Worst. LMS Teams Power Rankings are based on a Teams Overall Performance and the individual Performance of some of there Star Players. a LMS Team overall performance will include how well they play together and there synergy/play style as a Pro LMS Team.
Use these LMS Power Ranking to quickly find out how all the LMS Team stack up against each other. as well who are the most favored to make it into Worlds this Year.

LoL Teams Participating in LMS Spring Split 2016 Left to Right:
Midnight Sun – Taipei Assassins – Machi – ahq e-Sports – Hong Kong Esports – Flash Wolves – eXtreme Gamers – COUGAR E-Sports
Tier 1
These LMS Teams are Strong however they are not the best in there respective Region.



Tier 2
Average LMS Teams with these LMS Teams is could go either way win or lose.


Tier 3
The Worst LMS Teams, These Teams are expected to lose almost every game this Split in the LMS.

TBD
Its hard to rank a Brand New LMS Team until we see how well they will compete in the LMS Split this Year.
LMS Player Rankings
Want to know who the Best Individual LMS Players are?
LMS is known widely for the flashy Star players, such WestDoor who is currently regarded as one of the best Mid Lane Players in the whole World. It helps that from this region we received our Season 2 World Champions TPA, However the Roster has long since changed and even some players have retired since then. This year LMS is looking stronger then ever and intends to be one of the strongest regions this Season in League of Legends.
TOP 3 LMS Spring Split Players
LMS LoL Players you should Draft Pick in your Fantasy LCS • Vulcun Draft • Draft Kings • Alpha Draft
 TOP 3 Top Lane LMS Players
 TOP 3 Jungle LMS Players
 TOP 3 Mid Lane LMS Players
 TOP 3 ADC LMS Players
LMS Spring Split 2016 Schedule
When Does LMS Start and how long will it last for? LMS Spring Split will use a Round Robin Format and is expected to last around 9 Weeks. Near the end of the Spring Split in LMS, the highest rank LMS Team will compete in the LMS Spring Playoffs. The LMS Team that takes first place in the Playoffs will the be the First Place Team for the LMS Spring Split this Year.
After LMS Spring Playoffs is complete, The Summer Promotion Challenger Series will begin for Participating LMS Challenger Teams.
Start Date: January 15th 2016
Country: 

End Date: TBD
Playoffs: TBD