Welcome to our Legion TD 2 Defense and Damage Type Chart, find any enemies units weakness and exploit it using this handy Type Chart. Below we will walk through all the details about each damage type and their respective weaknesses.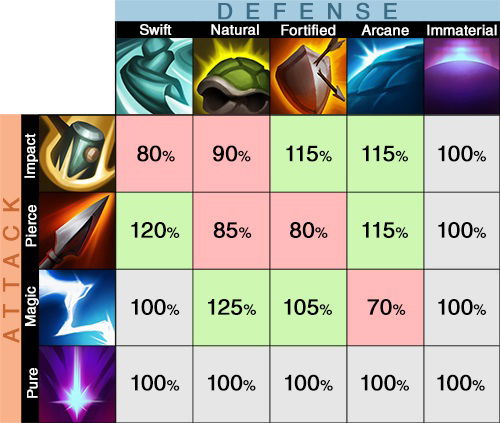 Defense Types
Swift
Natural
Fortified
Arcane
Immaterial
Legion TD 2 Damage and Defense Weakness
A developer by the name of Jules took it a step further and made an in-depth analysis of what types of fighters to deploy to optimize against the next wave. You can use this Legion TD 2 Damage and Defense Weakness Type Chart to help get you up to speed on how to prepare for incoming waves.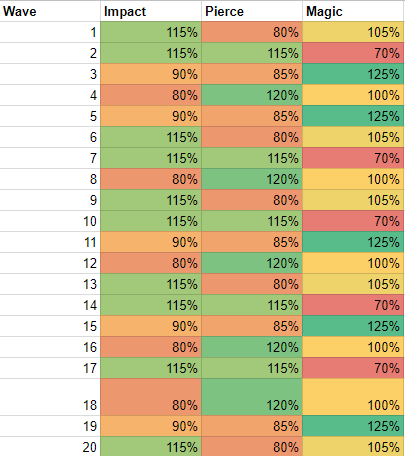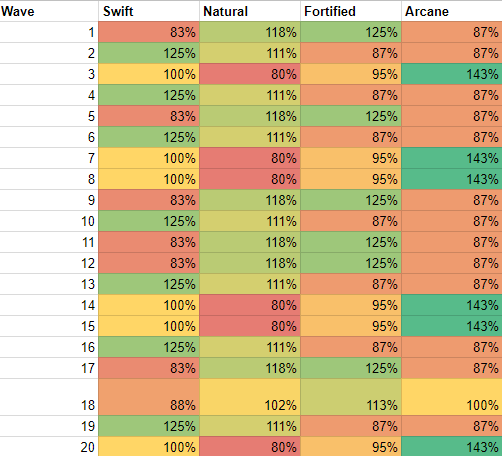 If you interested if viewing even more of this amazing in-depth look at optimizing for waves you can view it HERE.
Remeber this isn't the end all to how you should prepare for incoming waves of creatures, you still have to account for the enemies Mercenaries. If your opponent is well adapt to this game mechanics he will likely send the type you are currently not ready for, so it is wise to have a back plan or at least a little variety. None the less this can at least ensure you don't lose to the waves of creatures that you can expect to see every game.
Know that you understand Unit Weaknesses and Typing a bit more, you should check out our Mercenary Tier List and learn what you should build for your defense.