Legends of Runeterra Yone, Windchaser is a Rare Card from the Ionia Region. It will Cost 7 Mana to use and has 6 Health, 6 Attack and will Play: Stun 2 enemies. Other Unit Type Cards similar to this one are as follows: .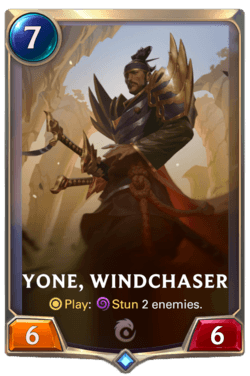 Tap the artwork to see full version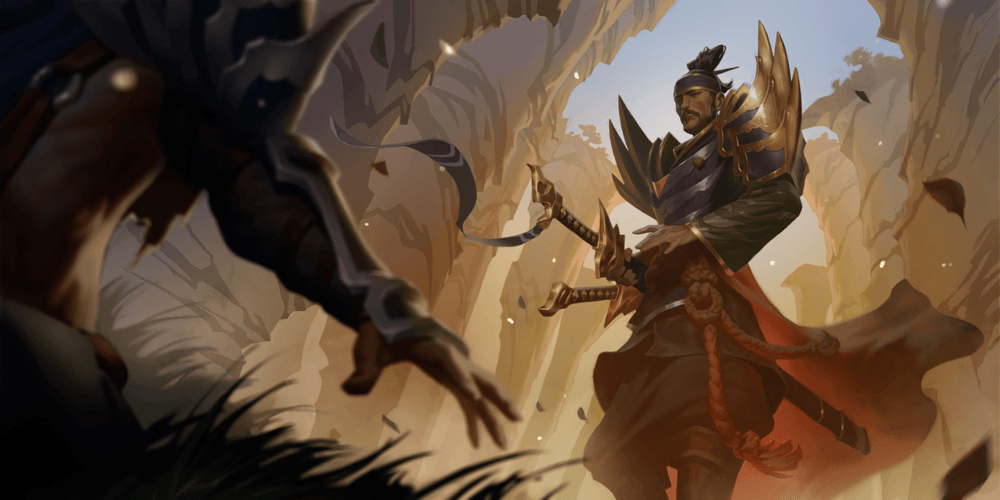 - Aron Elekes
Unit

Yone, Windchaser

Play: Stun 2 enemies.

300 Shards to Craft

Rare Wildcard

Stun: Remove a unit from combat. It can't attack or block for the rest of the round.

"When I was a child, I asked my brother: 'Does the wind flee, or does it follow?' He followed me then for guidance. I follow him now for justice."

Core Set
Associated Cards for Yone, Windchaser.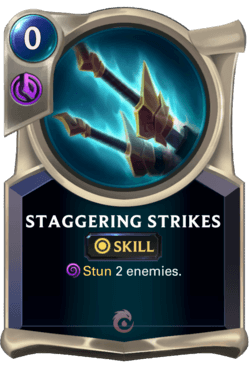 Tap artwork for full version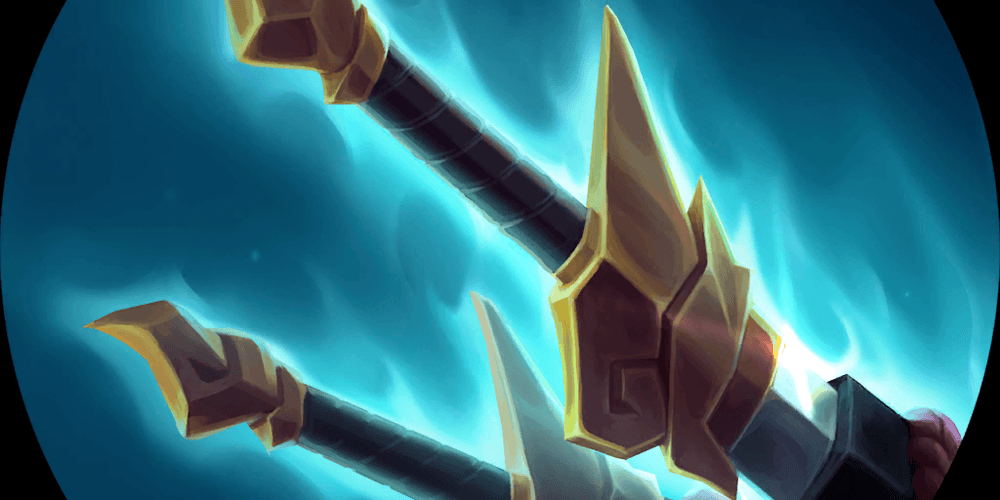 - Kudos Productions
LoR Yone, Windchaser Deck Builds
Stun Deck Build
This Stun Deck Build is one of the Best LoR Yone, Windchaser Deck Builds, you can find many cards that are good with Yone, Windchaser in Legends of Runeterra here. This deck uses Ionia, Noxus Cards and Yasuo as its champions, it also has 20 Units and 17 Spells. In total thats 7 Common, 5 Rare, 2 Epic and 3 Champions. It will cost 19900 Shards to build this deck.
Import Deck Code: CEBAKAIDBIHS4MJWAYAQEAQIB4QTCOACAEAQEJACAEBQIKYBAEAQGNI