Legends of Runeterra Wraithcaller is a Rare Card from the Shadow Isles Region. It will Cost 4 Mana to use and has 3 Health, 4 Attack and will Allegiance: Summon a Mistwraith. Other Unit Type Cards similar to this one are as follows: .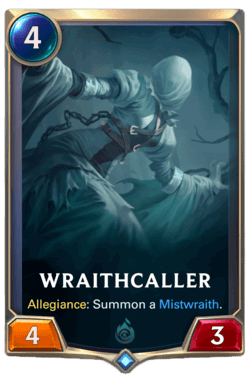 Tap the artwork to see full version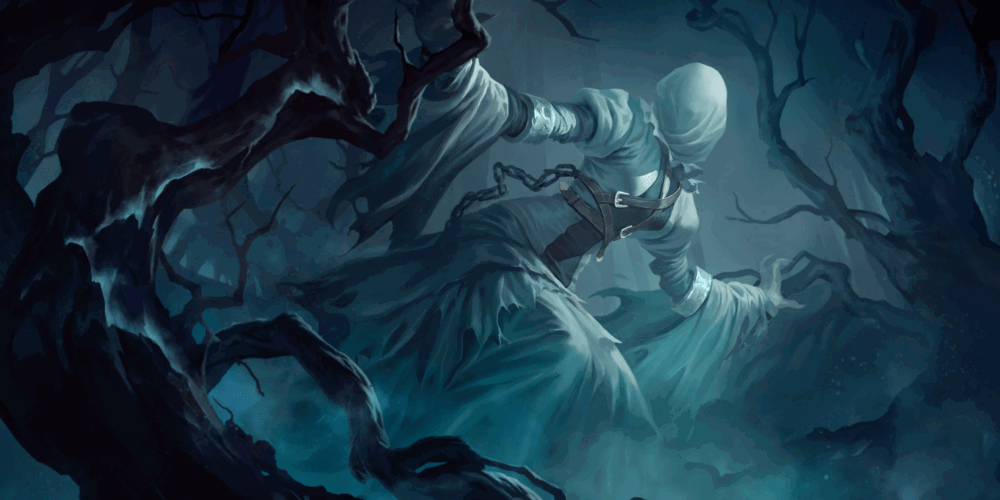 - SIXMOREVODKA
Unit

Wraithcaller

Allegiance: Summon a Mistwraith.

300 Shards to Craft

Rare Wildcard

She appears without a sound. The terrors that follow her are far less subtle.

Core Set
Associated Cards for Wraithcaller.
Unit

Mistwraith

When I'm summoned, grant other allied Mistwraiths everywhere +1|+0.

100 Shards to Craft

Common Wildcard

Fearsome: Can only be blocked by enemies with 3 or more Attack.

These specters of the Isles shed their identities long ago to become amalgamations of pure, unappeasable hunger.

Core Set
LoR Wraithcaller Deck Builds
Deck build coming soon, you can browse our other builds here: