Legends of Runeterra Veteran Investigator is a Common Card from the Piltover & Zaun Region. It's part of Rising Tides Expansion cards (Set 2). It will Cost 2 Mana to use and has 2 Health, 3 Attack and will When I'm summoned, ALL players draw 1. Other Unit Type Cards similar to this one are as follows: .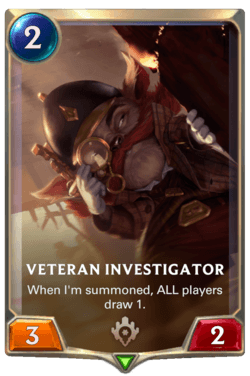 Tap the artwork to see full version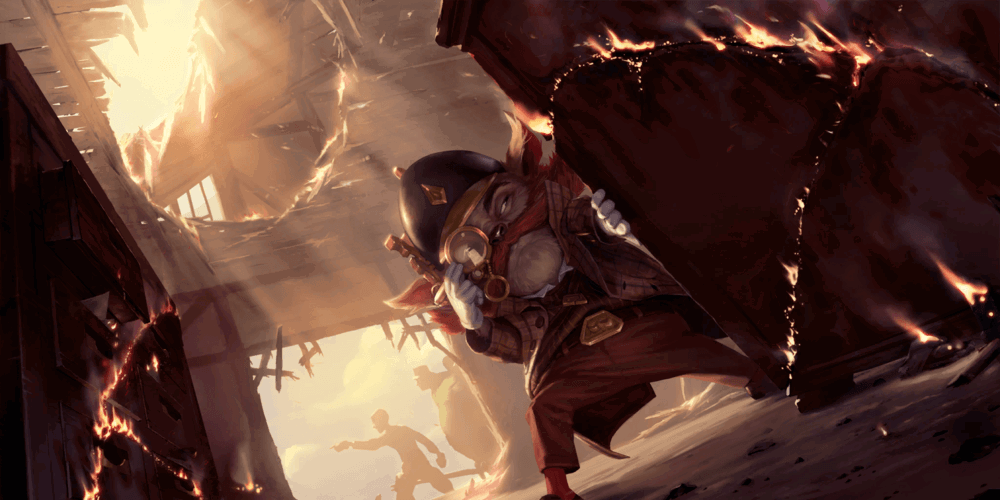 - SIXMOREVODKA
Unit

Veteran Investigator

When I'm summoned, ALL players draw 1.

100 Shards to Craft

Common Wildcard

Some officers rely on their instincts to crack a case. Others lean on their contacts. But Officer J.S. Harknor's strength is pure diligence, and paperwork. Lots and lots of paperwork.

Rising Tides (Set 2)
LoR Veteran Investigator Deck Builds
Teemo Plunder Deck Build
This Teemo Plunder Deck Build is one of the Best LoR Veteran Investigator Deck Builds, you can find many cards that are good with Veteran Investigator in Legends of Runeterra here. This deck uses Bilgewater, Piltover & Zaun Cards and Miss Fortune, Teemo as its champions, it also has 19 Units and 15 Spells. In total thats 8 Common, 4 Rare, 2 Epic and 6 Champions. It will cost 26900 Shards to build this deck.
Import Deck Code: CEBAEAQGCYWQOAIEBAMR6JZUGY5AGAIBAQ2QCAQEBICAEBQ4FM5DYAIBAECDC
List of Cards similar to Veteran Investigator.
There are no other similiar cards