Legends of Runeterra Uzgar the Ancient is a Rare Card from the Freljord Region. It's part of Call of the Mountain Expansion cards (Set 3). It will Cost 8 Mana to use and has 7 Health, 7 Attack and will Other Unit Type Cards similar to this one are as follows: Braum, Braum, Swiftwing Lancer.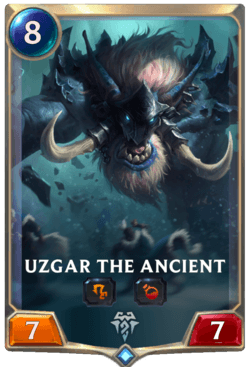 Tap the artwork to see full version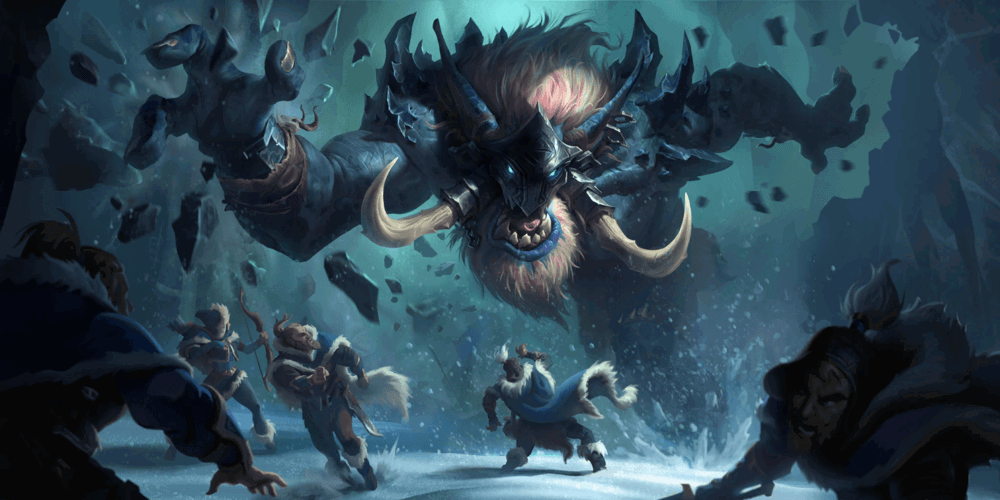 - MAR Studio
Unit

Uzgar the Ancient

This card doesn't have a description.

300 Shards to Craft

Rare Wildcard

Challenger: Can choose which enemy unit blocks.
Regeneration: Heals fully at the start of each round.

They felt it before they heard it, the ground trembling beneath their feet, but it quickly became audible, like distant thunder drawing closer. Meyrick lifted his head, eyes wide, listening. "What is it?" Anya whispered urgently, drawing her bow, but Meyrick was already sprinting back toward the path. "RUN!"

Call of the Mountain (Set 3)
LoR Uzgar the Ancient Deck Builds
Frozen Celestial Deck Build
This Frozen Celestial Deck Build is one of the Best LoR Uzgar the Ancient Deck Builds, you can find many cards that are good with Uzgar the Ancient in Legends of Runeterra here. This deck uses Targon, Freljord Cards and Aurelion Sol, Tryndamere, Trundle as its champions, it also has 15 Units and 20 Spells. In total thats 9 Common, 6 Rare, 4 Epic and 5 Champions. It will cost 26400 Shards to build this deck.
Import Deck Code: CEAQCAYHKUBQEAYBAIDAMAIBAMGBIFRJFIEAGBYDB4JSMSCUK5QAGAIDAEFQEAIBE42AEAYHAIKQ