Legends of Runeterra Tortured Prodigy is a Rare Card from the Shadow Isles Region. It will Cost 5 Mana to use and has 4 Health, 4 Attack and will When an ally dies, refill your spell mana. Other Unit Type Cards similar to this one are as follows: .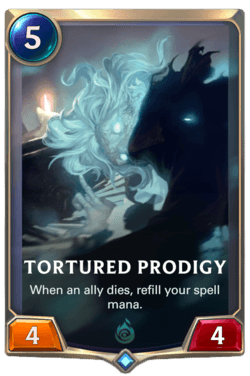 Tap the artwork to see full version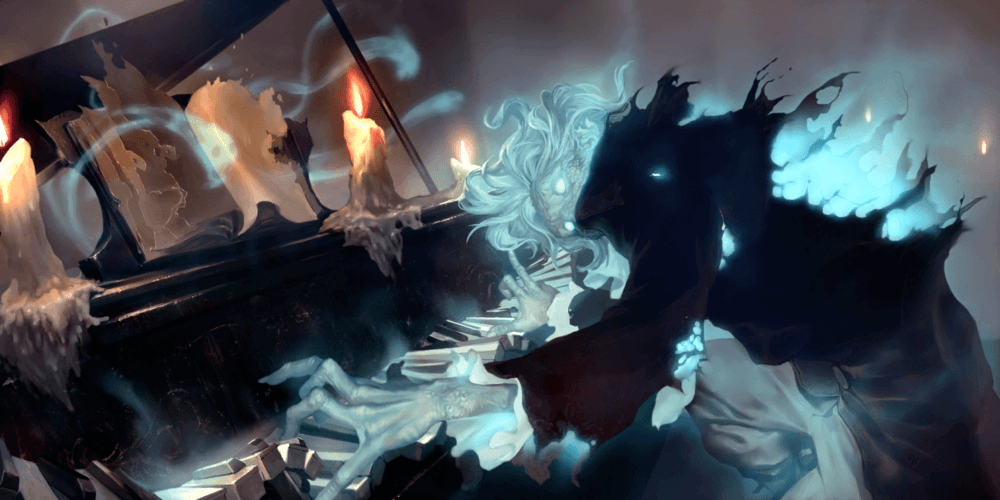 - SIXMOREVODKA
Unit

Tortured Prodigy

When an ally dies, refill your spell mana.

300 Shards to Craft

Rare Wildcard

He toiled night and day, perfecting his composition. Then, in the blink of an eye, a dark silence blew through him. Others screamed and ran for their lives. He noticed nothing.

Core Set
LoR Tortured Prodigy Deck Builds
Revive Deck Build
This Revive Deck Build is one of the Best LoR Tortured Prodigy Deck Builds, you can find many cards that are good with Tortured Prodigy in Legends of Runeterra here. This deck uses Shadow Isles Cards and Kalista as its champions, it also has 20 Units and 17 Spells. In total thats 10 Common, 2 Rare, 3 Epic and 3 Champions. It will cost 22300 Shards to build this deck.
Import Deck Code: CEAQWAIFAEKB4IBCEMUSWMBRGYAQEAIFB4OQCAYBAUJC2MY
List of Cards similar to Tortured Prodigy.
There are no other similiar cards