Legends of Runeterra Thresh is a Champion Card from the Shadow Isles Region. It will Cost 5 Mana to use and has 6 Health, 3 Attack and will Other Unit Type Cards similar to this one are as follows: Braum, Swiftwing Lancer, Rimefang Wolf.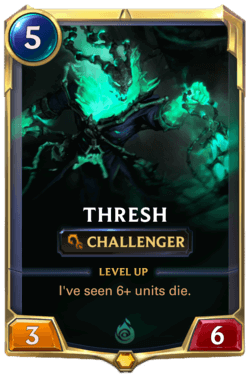 Tap the artwork to see full version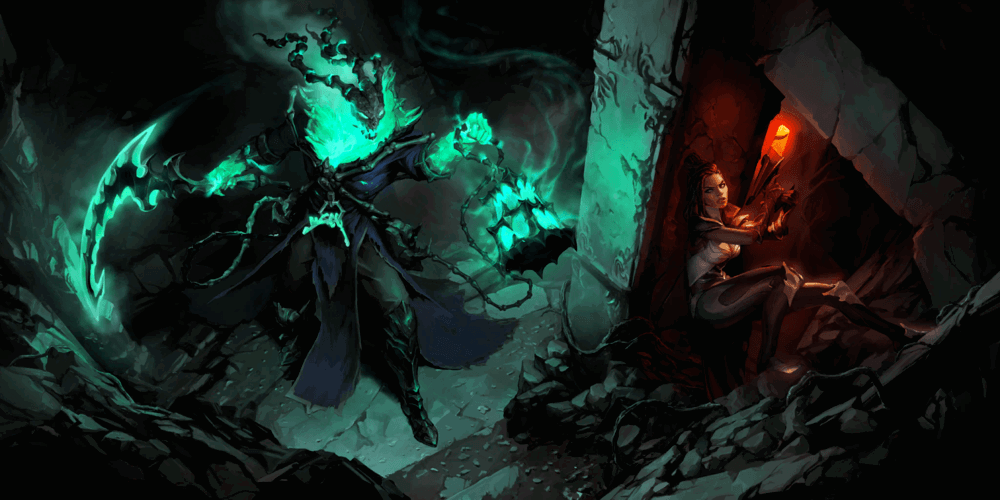 - SIXMOREVODKA
Unit

Thresh

This card doesn't have a description.

3000 Shards to Craft

Champion Wildcard

Level up when: I've seen 6+ units die.
Challenger: Can choose which enemy unit blocks.

Cling clang, go the chains, someone's out to find you, Cling clang, oh the chains, the Warden's right behind you...

Core Set
Associated Cards for Thresh.