Legends of Runeterra Sumpworks Map is a Common Card from the Piltover & Zaun Region. It will Cost 2 Mana to use and has 0 Health, 0 Attack and will Grant an ally Elusive. Other Spell Type Cards similar to this one are as follows: Mobilize, Ghost, Harsh Winds.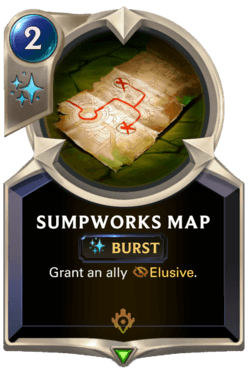 Tap the artwork to see full version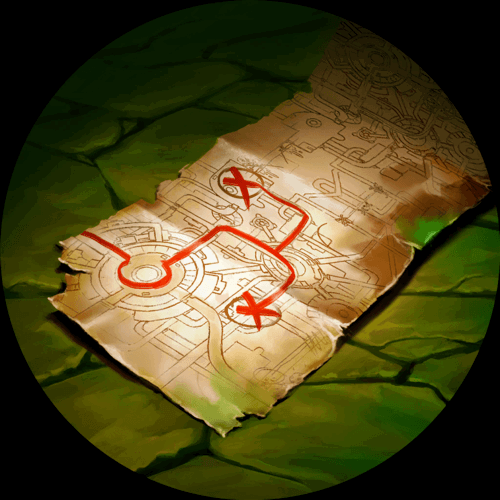 - Kudos Productions
Spell

Sumpworks Map

Grant an ally Elusive.

100 Shards to Craft

Common Wildcard

Burst: Burst spells resolve instantly. The enemy can't act before it finishes.
Elusive: Can only be blocked by an Elusive unit.

"Pilties always think they know everything, but their maps only show the places we told 'em about! Nothing like local knowledge. Which you can have... for a price." - Ajuna Lem, Sumpsnipe Scavenger

Core Set
LoR Sumpworks Map Deck Builds
Summon Zoo Deck Build
This Summon Zoo Deck Build is one of the Best LoR Sumpworks Map Deck Builds, you can find many cards that are good with Sumpworks Map in Legends of Runeterra here. This deck uses Ionia, Piltover & Zaun, Bilgewater Cards and Karma, Heimerdinger as its champions, it also has 17 Units and 18 Spells. In total thats 22 Common, 7 Rare, 3 Epic and 5 Champions. It will cost 25400 Shards to build this deck.