Legends of Runeterra Soulgorger is a Rare Card from the Shadow Isles Region. It will Cost 6 Mana to use and has 7 Health, 3 Attack and will Other Unit Type Cards similar to this one are as follows: Kinkou Lifeblade, Emerald Awakener, Darkwater Scourge.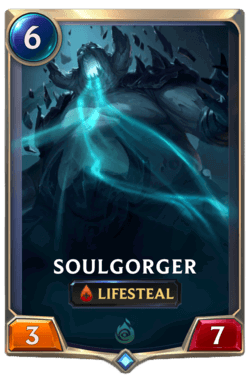 Tap the artwork to see full version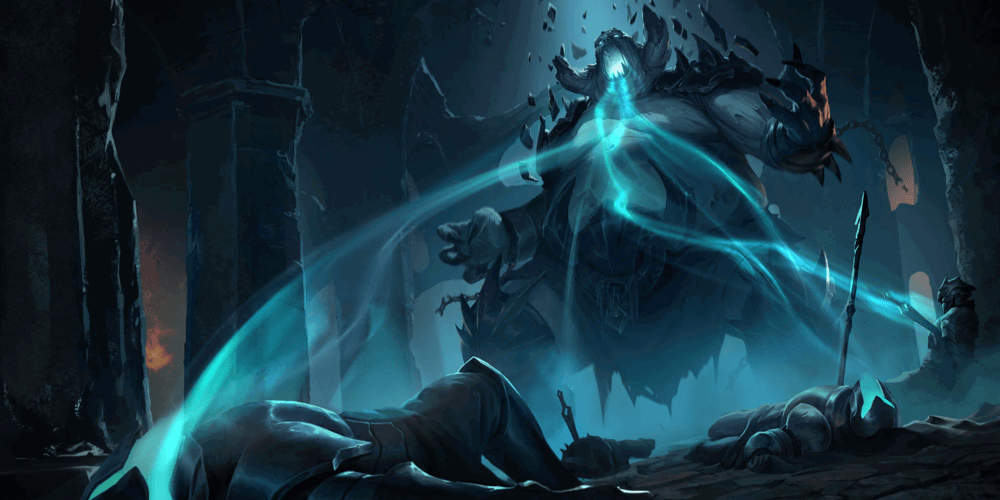 - SIXMOREVODKA
Unit

Soulgorger

This card doesn't have a description.

300 Shards to Craft

Rare Wildcard

Lifesteal: Damage this unit deals heals its Nexus that amount.

"As our ships near those haunted lands, I ponder this: did those nightmarish creations originate on these twisted shores? Did they ever truly live?" - Arie Wrence, Demacian Soldier

Core Set
LoR Soulgorger Deck Builds
Late Game Challenger Deck Build
This Late Game Challenger Deck Build is one of the Best LoR Soulgorger Deck Builds, you can find many cards that are good with Soulgorger in Legends of Runeterra here. This deck uses Freljord, Shadow Isles Cards and Tryndamere, Thresh as its champions, it also has 16 Units and 18 Spells. In total thats 10 Common, 3 Rare, 4 Epic and 6 Champions. It will cost 29200 Shards to build this deck.
Import Deck Code: CEBAEAIFB42AMAIBAMGBIFRBE4BAEAIBEQZAGAIFAEOTOAQDAECQGIJWAMAQCAIXDY