Legends of Runeterra Shellshocker is a Common Card from the Bilgewater Region. It will Cost 1 Mana to use and has 1 Health, 2 Attack and will Other Unit Type Cards similar to this one are as follows: Slippery Waverider, Bubble Bear, Coral Creatures.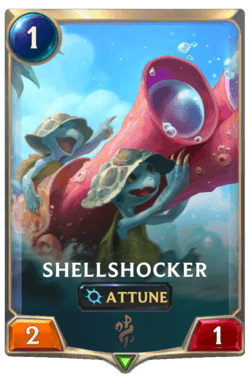 Tap the artwork to see full version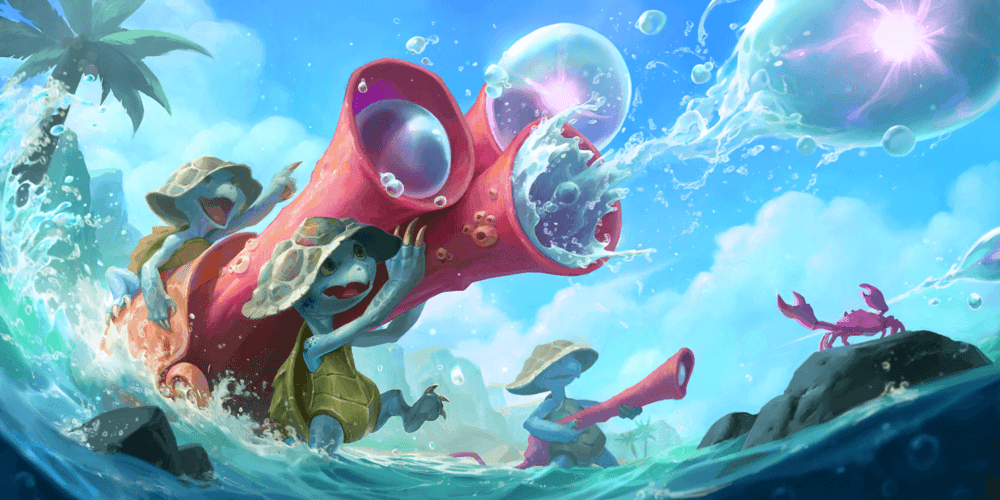 - Kudos Productions
Unit

Shellshocker

This card doesn't have a description.

100 Shards to Craft

Common Wildcard

Attune: When I'm summoned, refill 1 spell mana.

"MY GRATEST STRENF IS PREBABLE MY COMAND OF DA COMON PEEPUL AN ALSO APPARENLY MY SPELING IS RELLY GUD TO" - Note scribbled in sand

Core Set
LoR Shellshocker Deck Builds
Fizz Fish Deck Build
This Fizz Fish Deck Build is one of the Best LoR Shellshocker Deck Builds, you can find many cards that are good with Shellshocker in Legends of Runeterra here. This deck uses Noxus, Bilgewater Cards and Draven, Katarina, Fizz as its champions, it also has 20 Units and 14 Spells. In total thats 7 Common, 6 Rare, 1 Epic and 6 Champions. It will cost 27500 Shards to build this deck.
Import Deck Code: CEBACAIDCQDQEBQLBYOCKKBZHUBAGAIDAQMSWBACAYIS2LRRAIAQCAZKAEBAMOY