Legends of Runeterra Shadow Flare is a Epic Card from the Ionia Region. It will Cost 6 Mana to use and has 0 Health, 0 Attack and will Grant ALL battling followers Ephemeral. Other Spell Type Cards similar to this one are as follows: Culling Strike, Glimpse Beyond, Decisive Maneuver.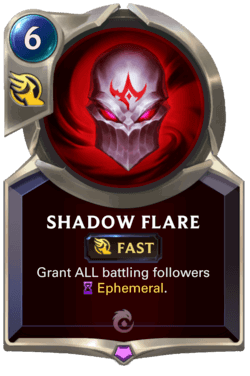 Tap the artwork to see full version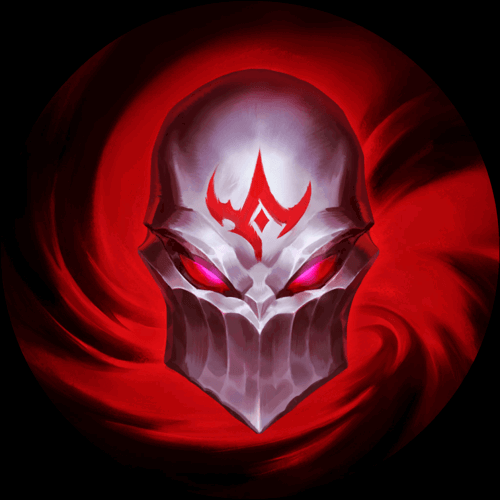 - Kudos Productions
Spell

Shadow Flare

Grant ALL battling followers Ephemeral.

1200 Shards to Craft

Epic Wildcard

Fast: Fast spells can be played at any time, but allow the opponent to respond.
Ephemeral: This unit dies when it strikes or when the round ends.

When the flows of magic are diverted from their balanced state, they surge from the spirit world into the mortal realm--often with startling results.

Core Set
LoR Shadow Flare Deck Builds
Burst Deck Build
This Burst Deck Build is one of the Best LoR Shadow Flare Deck Builds, you can find many cards that are good with Shadow Flare in Legends of Runeterra here. This deck uses Ionia, Freljord Cards and Karma, Braum as its champions, it also has 10 Units and 24 Spells. In total thats 5 Common, 6 Rare, 2 Epic and 6 Champions. It will cost 29900 Shards to build this deck.
Import Deck Code: CEBAKAICFEXTCNRXAYAQCAYJBQKBMHICAEAQEHYCAEAROIIBAEAQEAI